Blog
July 16, 2020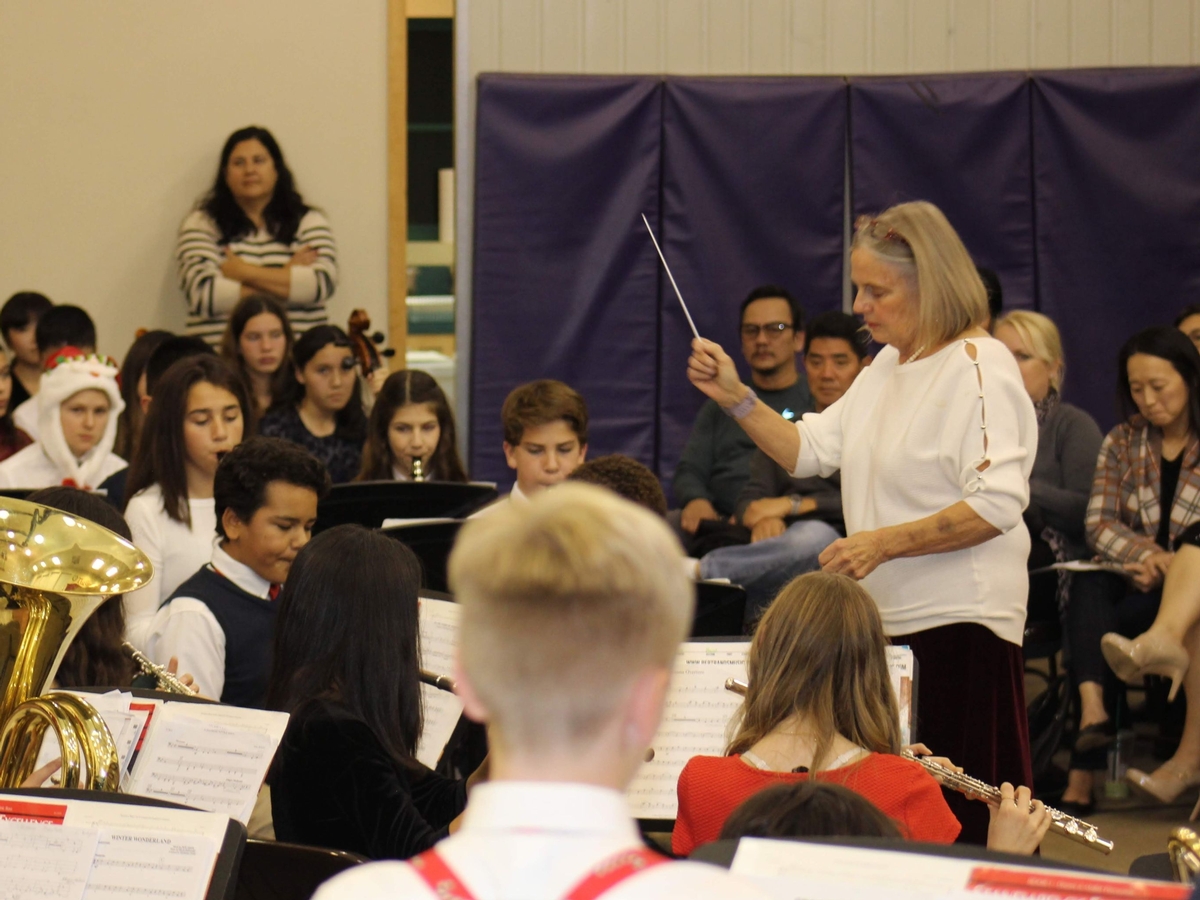 When I was in eighth grade, I belonged to the Columbia Record Club and once a month I would receive a chosen record by mail. It was an exciting thing for me back in 1965 at the age of 13. My big connection with music back then, besides listening to The Beatles and The Doors, was show music. I remember ordering West Side Story and South Pacific from my record club and listening to them in my bedroom over and over again. I knew every word of every song and would stand on the bed and dramatically act and sing each part with passion.
Music was such an important part of my childhood because it brought me joy, helped me express my feelings, and enhanced my imagination. If given the opportunity, most children love to engage in music by listening, singing, dancing, and even playing musical instruments. Music is just one of the many arts that help us transform into whom we aspire to be and can unlock the creativity within us all. Drawing and painting, drama, sculpting, woodworking, sewing, and more help us to define who we are and establishes an outlet for creativity.
Recent events have left most of us housebound, or close to it. The positive side about the past few months has been the purposeful slowdown of our busy lives and has given many of us some additional precious time. For many, this has also meant working at home while trying to attend to our children's education, keeping them entertained, and their well-being. This has been a tall order and can often lead to stress and an emotional imbalance that needs healing. How to address it you ask? Creativity! Singing, dancing, and playing a musical instrument can all help alleviate the pressures parents and children are feeling during this time.
Think back to your childhood, was music able to transform your mood? Was it able to ignite your imagination? Now just think about how adding more music and creativity to your world could help elevate your soul. In the past few years, I had no time to listen to music, however, as of late I have added new artists to my collection and had the opportunity to immerse myself in the melodies in the most wonderful way.
As the music teacher at The Gooden School, I have found that often students have difficulty finding time to practice their instruments. I truly believe they all have the intention to practice, but between homework, after-school activities, their social life, and the demands of household responsibilities, kids and parents often put music practice last. Being safe at home means spending a lot of time on devices, but I recommend keeping music and art in the mix. Get out that instrument you have in a case and practice, practice, practice! There is more time than ever for children to practice and experience the joy of music. Make it a game and encourage your child to find a fun song to practice or a silly how-to video. Invite your child to try their hand at songwriting or forming a (virtual) band with their friends. Celebrate with musicals, dancing around the house, and singing at the top of your lungs. Music can be a source of happiness, not just a source of creativity. Learn how to play a new instrument, via YouTube tutorials or how-to books. Consider adding a keyboard, piano, guitar, or bass to your home, as these instruments are perfect for learning and age-appropriate for middle and high schoolers.
Accomplishing creative feats whether it is learning an instrument, singing a beloved (or new) song, memorizing a monologue, writing a story, painting a self-portrait, or learning the steps to dance builds confidence, healthy self-esteem, and a positive outlook. A creative accomplishment makes us feel better, relieves stress, and gives us hope for the future. We all might be a lot better at something we didn't even know we could do.
Nadya Ewen has been a music teacher at The Gooden School since 1992. She has developed the music curriculum into its present form. Ms. Ewen grew up on the east coast and attended the Rudolf Steiner School, a Waldorf School in New York City where her mother was a teacher, from kindergarten through twelfth grade.
After coming to California, she taught private flute lessons for a number of years and received her Bachelor of Music degree in performance from California State University, Los Angeles (CSULA). Thirty years later she went back to school for her Master of Music degree in music education also from CSULA. She has certifications in both Orff and Kodaly music teaching methodology.
Ms. Ewen has dedicated her life to not only teaching music but playing music. Her love has been to teach children musical instruments and this has led to lifelong learning of many curriculum approaches in the pursuit of instrumental teaching.
For many years she played flute/piccolo with the Pasadena Community Orchestra and currently is a member of Flute Sonic flute orchestra and the Los Angeles Balalaika Orchestra.
Ms. Ewen continues to develop and change The Gooden School music curriculum as we move further into the twenty-first century and is adapting innovative teaching methods in order to meet the needs of her students.