Blog
May 21, 2020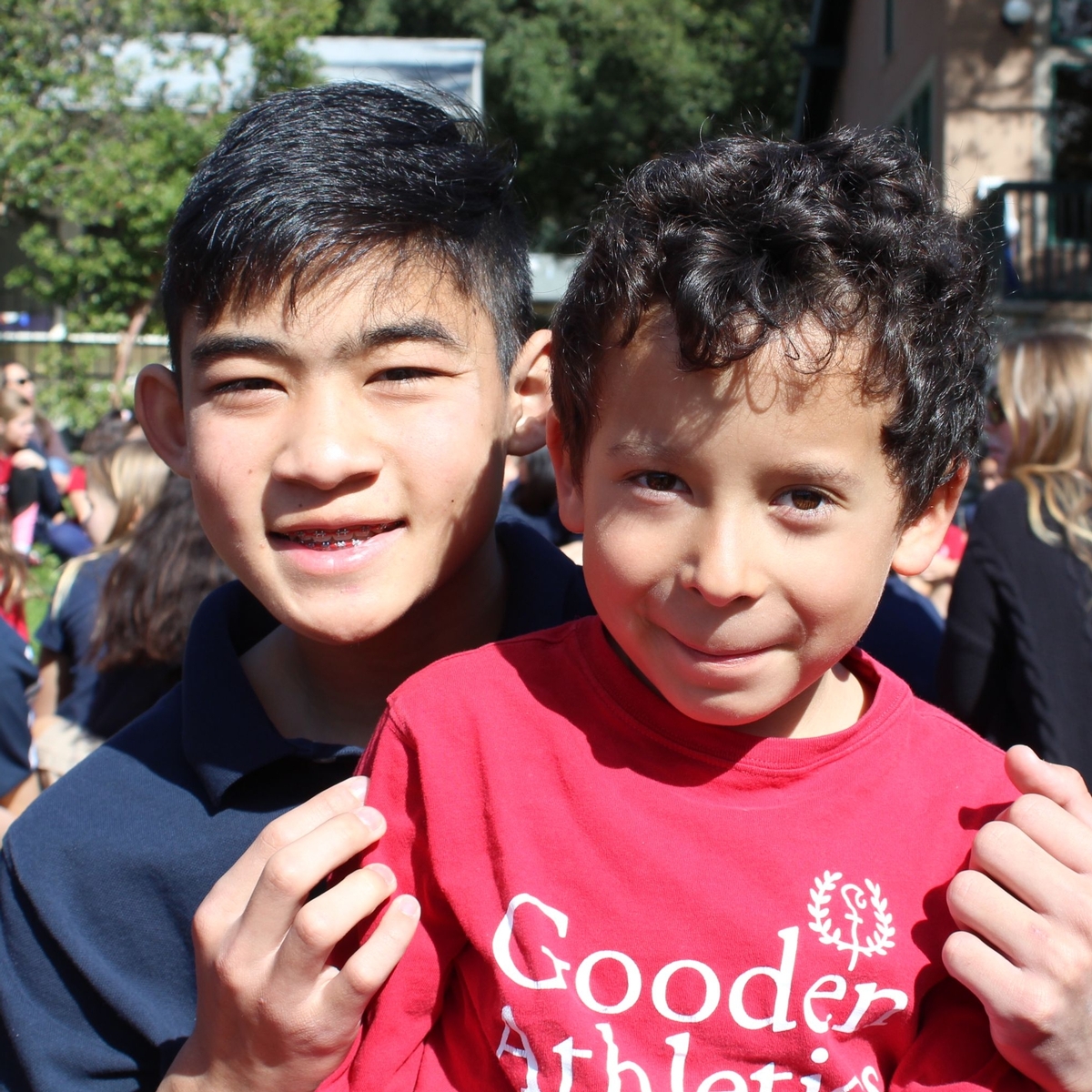 More than eight weeks into distance learning and interviews with expert administrators, educators, psychologists, curriculum directors, government officials, and parents about best practices and distance learning are seemingly everywhere, and yet somehow still inconclusive.
I have had many discussions with Gooden students as they have dropped by the office with parents to retrieve or exchange items. They have been so excited to give their own opinions about what is working and what is not, what they miss, and what they fear, and even offered some solutions. Our teachers have also been discussing the situation with students and what they are learning from it. Recent writing prompts from teachers have yielded very thoughtful responses.
"Many of us are going through humongous changes because of the pandemic", writes one of our eighth-graders. One of her biggest changes is not going to school with her best friends. But she has learned to accept the change, feel it out, and tell herself that she "will get through it."
Our third-graders wrote about distance learning in poetry form:
Distance Learning is different but in a good way
It can be a very fun time
Distance Learning is different but in a good way
I have a lot of fun things to do
Distance Learning is different but in a good way
It teaches me to learn on my own
Distance Learning is different but in a good way
I enjoyed doing my art projects
Distance Learning is different but in a good way
I enjoyed the almost peace and quiet
One of our second-graders suggested that in order for him and his classmates to meet in person, they should each create a hologram of themselves to come to school. While this is currently the stuff of science fiction, our hope is that our bold young thinker might someday invent such a device.
Parents can also start these discussions with their children. David Willows, author of the blog Fragments II offers the following prompts to ask your child: How have you changed as a learner? What is important to you right now? As you look back on the last two months, what are you most proud of? Their answers can help form a family dinner discussion as well as help us, as a school, plan our return to teaching this fall.
While we continue to consult with a team of experts as we plan several scenarios for our return to school, our children have, if not the answers, the ideas, the thoughtfulness, and maybe even some visionary technology down the road for us.
Jo-Anne Woolner is the head of school at Gooden. She has served the school as interim head of school, director of the Middle School, registrar, and teacher of English, social studies, and Latin after originally joining the school community as a parent of four Gooden students. She received her Bachelor of Arts/Science in English from the University of Calgary (Canada) and Master of Arts in medieval history and languages and Master of Philosophy in Catholic Church history from New York University. In addition to teaching at NYU before moving to California, she has been a presenter at regional independent school conferences and has been a volunteer and board member at several community-based nonprofits in Pasadena.
Recent Posts