100% for 100%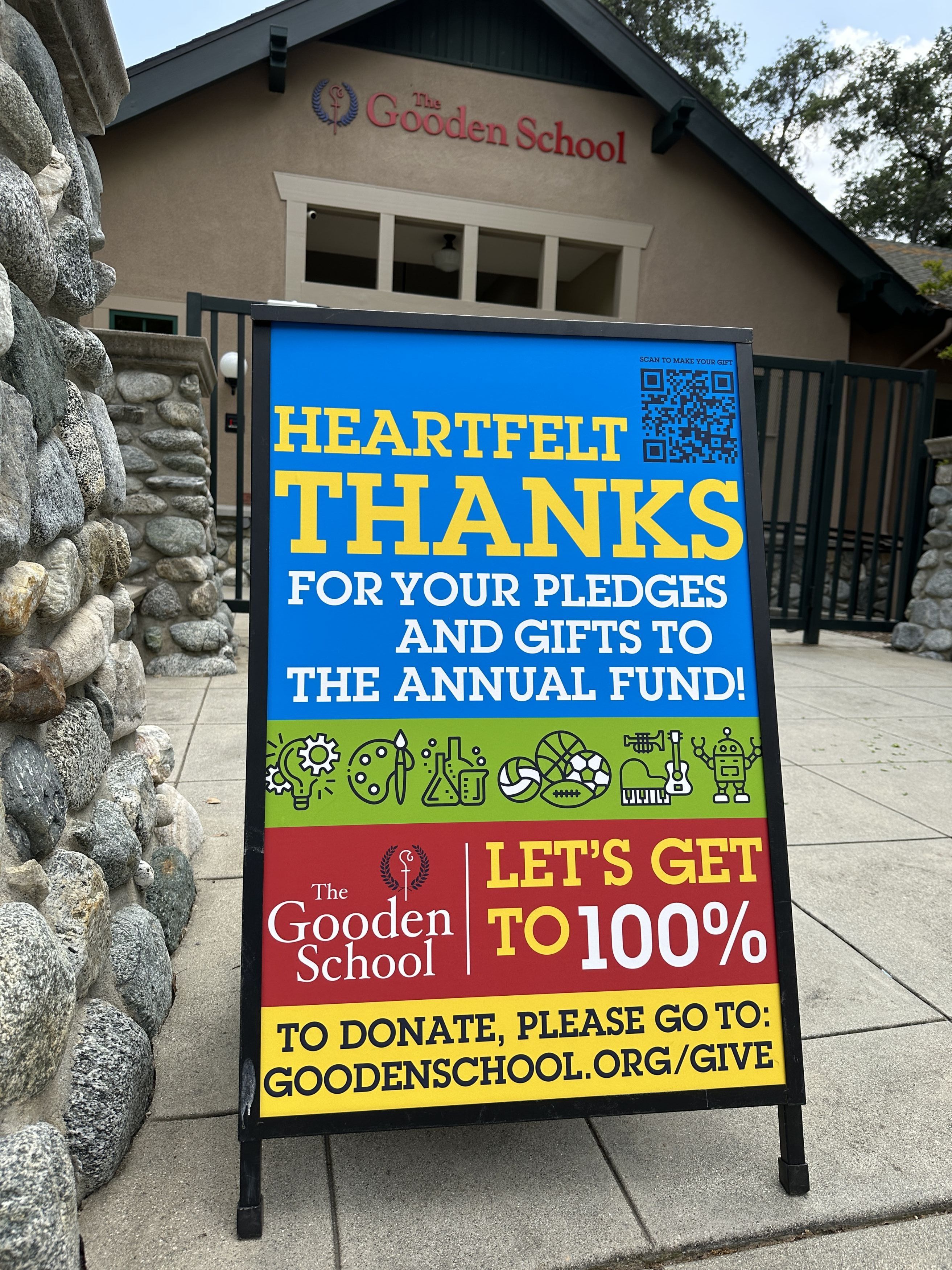 The Annual Fund is The Gooden School's annual giving campaign. After tuition and fees, it is the school's largest source of revenue. 100 percent of the proceeds of gifts to the Annual Fund supports 100 percent of the people and programs at The Gooden School. We ask each of our families, alumni families, trustees, faculty, staff, and friends of the school to support Gooden's Annual Fund Campaign. To make a gift, please click here. You can also increase your impact by using the search engine below to see if your employer has a matching gift program for donations or volunteer hours.
What does the Annual Fund do?
Helps Gooden recruit and retain our outstanding faculty.
Supports advances in new curriculum.
Enhances our classroom technology.
Provides leadership for our community service-learning programs.
Enriches athletics and the arts.
Sustains our tuition assistance program.
Strengthens faculty professional development.
Beautifies our historic and verdant campus.