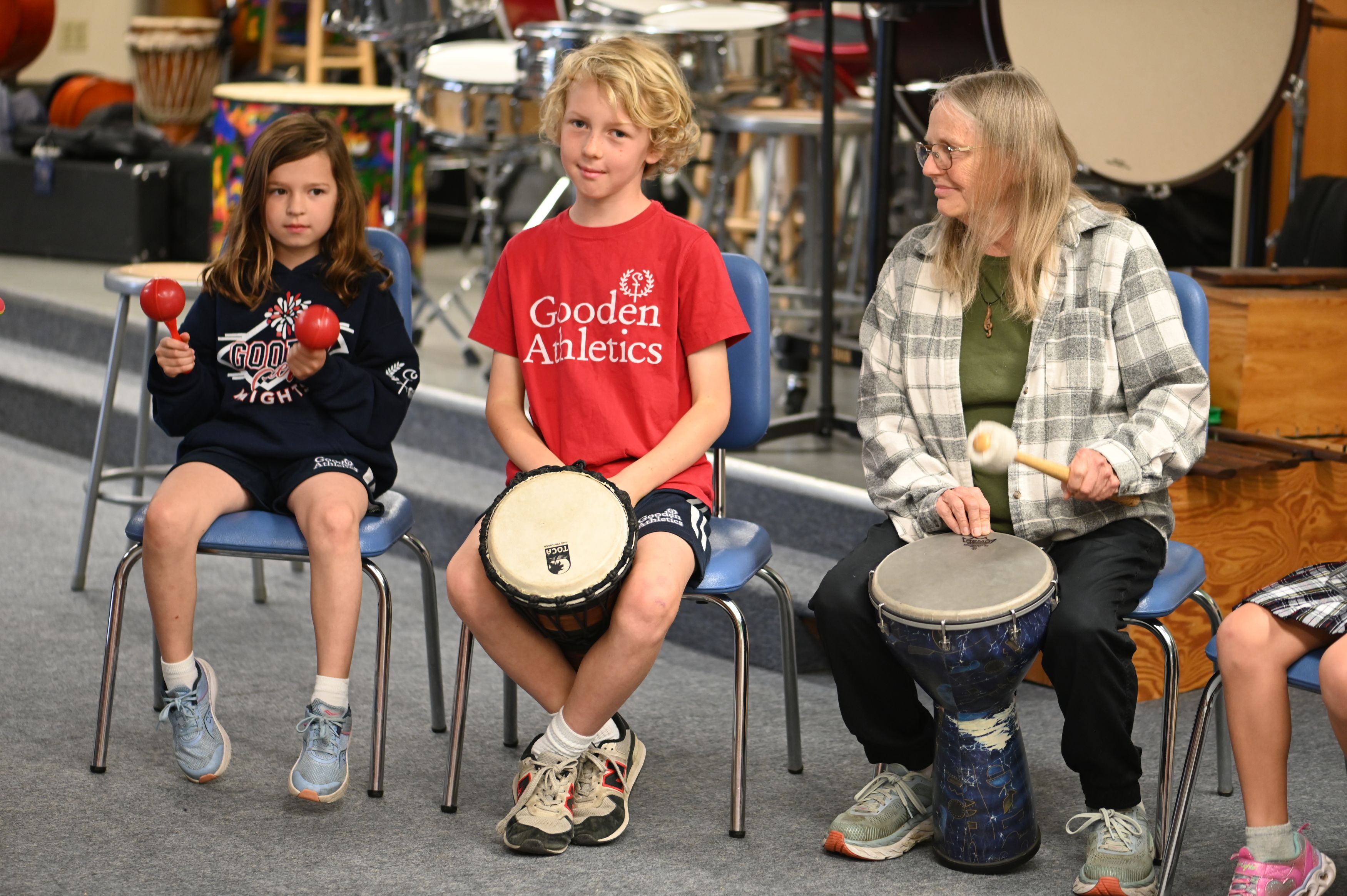 One of the most unique aspects of The Gooden School experience is its commitment to the instrumental music program.Throughout their nine years at Gooden, students are exposed to 25 different instruments! Our music program is immersive, and students are given many opportunities not only to learn foundational skills, such as beat, rhythm, tone, and reading music, but also to learn to play two instruments. Kindergarten through second grade students learn basic skills and learn how to play the ukulele.

In third and fourth grade, students learn to play string instruments and there is a fourth grade orchestra. When students transition into fifth grade, the class is divided into Strings and Beginning winds. The Gooden School musicians are able to choose either to continue their string instruction or begin with a wind instrument.

In middle school, musicians are able to choose their instruments and are transitioned into middle school band and middle school orchestra. Students perform at various school events and concerts during the year. Musical performance and instruction are essential to The Gooden School experience since the school was founded nearly 50 years ago. Children learn to think and collaborate in innovative ways, and they come to appreciate the beautiful, the exceptional, and even the ordinary as they practice together and individually.