We are so thrilled to welcome you to our school!

Since 1975, The Gooden School has dedicated itself to fostering a nurturing student-centered environment within a supportive, caring community. We believe high-quality education must be engaging, individualized, and inspiring. We value curiosity. We celebrate differences. We pride ourselves on our commitment to others. A Gooden graduate is a student of the world with a strong moral compass guiding them towards fulfilling and bright futures.
Finding the right school for your child is one of the most important decisions you will make for your family. At Gooden, we strive to make our admissions process thoughtful and straightforward, acquainting you with our dynamic curriculum, hands-on programing, and inviting community, so that you will be able to make a well-informed decision about your child's educational journey.
While The Gooden School established a rigorous distance learning program that will be available to our families should the situation again arise, we are thrilled to have all students back in person maintaining strict health protocols for on-campus learning. Many thanks to alumnus Cameron Russell, '13, for creating this short video about how our students can stay safe while back on campus. We undertake both experiences with three goals in mind, the health and safety of our students, their families, and our staff; developmentally appropriate practices; and communication with our community.
Start the process today and learn more about what our amazing community has to offer. We look forward to showing you what a Gooden education is all about! #WeAreGooden
Congratulations to the Gooden class of 2022 on being accepted to the following local high schools:

Alverno Heights Academy
Damien High School
Don Bosco Technical Institute
EF Academy
Episcopal School of Los Angeles
Flintridge Preparatory School
Flintridge Sacred Heart Academy
Harvard-Westlake School
La Salle College Preparatory High School
International School of Los Angeles
Loyola High School
Maranatha High School
Mayfield Senior School
Polytechnic School
St. Francis High School
St Lucy's Priory High School
The Waverly School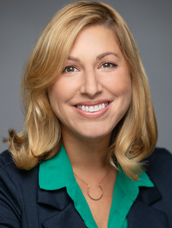 Tricia Xavier
Director of Admissions and Enrollment Management/Benefits and Compliance
Tricia Xavier has been at The Gooden School since 2018. She has a Bachelor's of Fine Art from California Institute of the Arts and a certificate of leadership in enrollment management from the University of Southern California. She has spent the past fourteen years within the independent school world sharing her expertise in admissions, enrollment, development, marketing, communications, and database management to a variety of schools throughout Los Angeles. Though she has lived in many places (Los Angeles, San Diego, and Michigan) and experienced many exciting career paths (including casting, tutoring, production, and voiceover work) she has found her home at Gooden. When she is not singing Gooden's praises, she enjoys reading fantasy series, cuddling with her daughter, hiking with her Boston Terrier, and traveling with her husband. Mrs. Xavier is grateful for the opportunity to introduce more families to the exceptional community at Gooden.