Team Sports
The Gooden School encourages all students to participate in athletics because they provide another sphere for living and experiencing the 3Rs as they learn important life lessons about teamwork, sportsmanship, leadership, and collaboration. The athletics staff encourage student-athletes to understand that collaboration and fun, along with hard work and dedication, lead to personal growth and success. We expect our students and families to take pride in representing the school, as opposed to focusing on winning and losing.
The Gooden School has a "no-cut" policy and students may join any of our teams that compete with similarly sized schools across the San Gabriel Valley. Depending on the number of students in fourth- eighth grades who desire to play any given sport, Gooden may field varsity and junior varsity teams. The school also offers sports clinics for younger students who wish to learn a new sport in a safe and supportive environment.

Gooden currently offers the following sports:
Fall:
Co-ed cheer
Co-ed cross country
Boys' football (varsity and junior varsity)
Girls' volleyball (varsity and junior varsity)
Winter:
Co-ed cheer
Boys' basketball (varsity and junior varsity)
Girls' basketball (varsity and junior varsity)

Spring:
Co-ed cheer
Boys' volleyball (varsity and junior varsity)
Co-ed soccer (varsity only)
Girls' football


Physical Education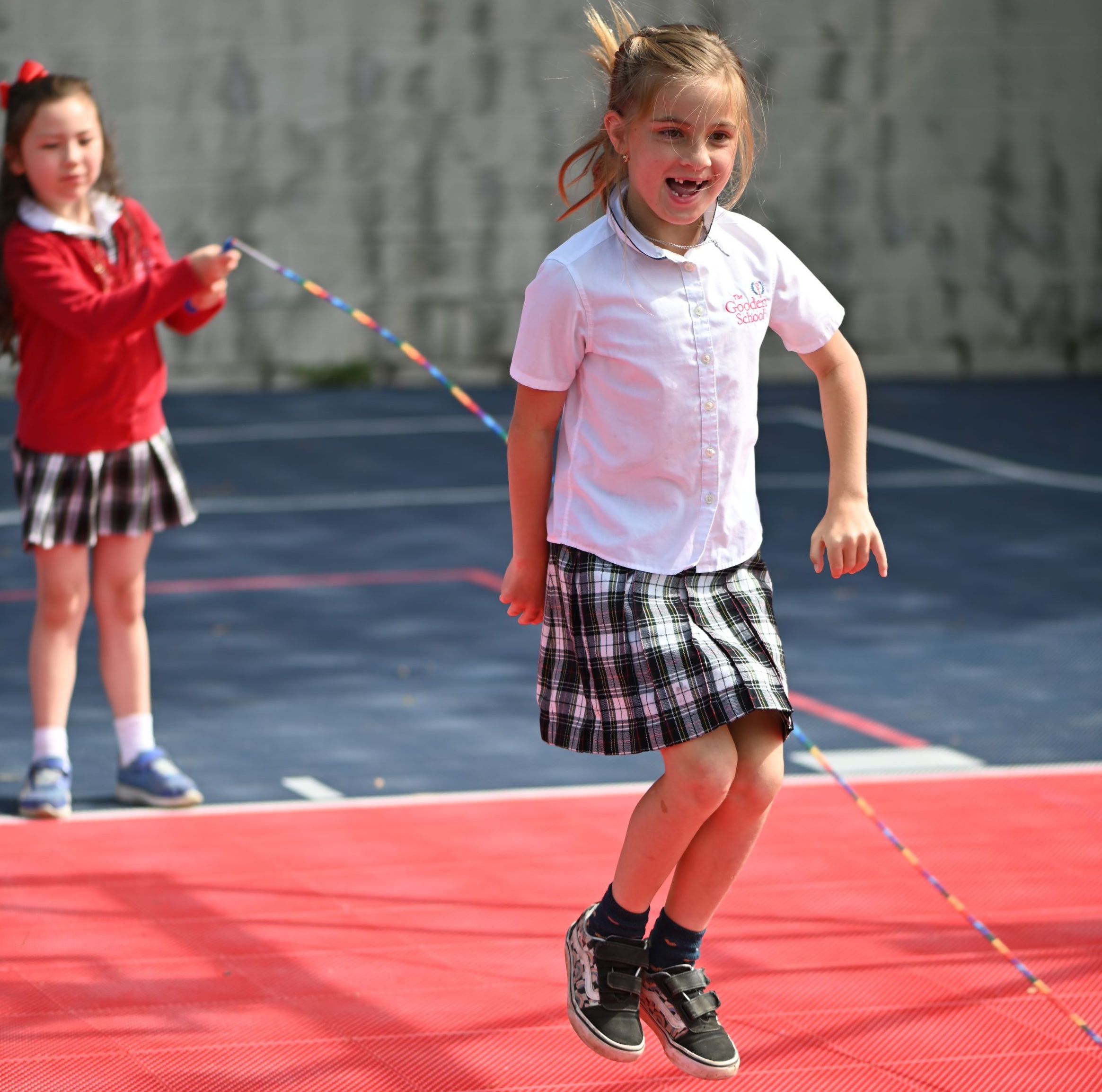 Gooden's motto is reflected throughout the physical education program, as we are committed to educating not just the mind, but the whole body too. All children participate in physical education classes led by our enthusiastic coach who guides students as they learn how to move their bodies and gain knowledge of a range of sports. Students learn about fitness, coordination, balance, teamwork, sportsmanship, and the benefits of being physically active throughout their lives.