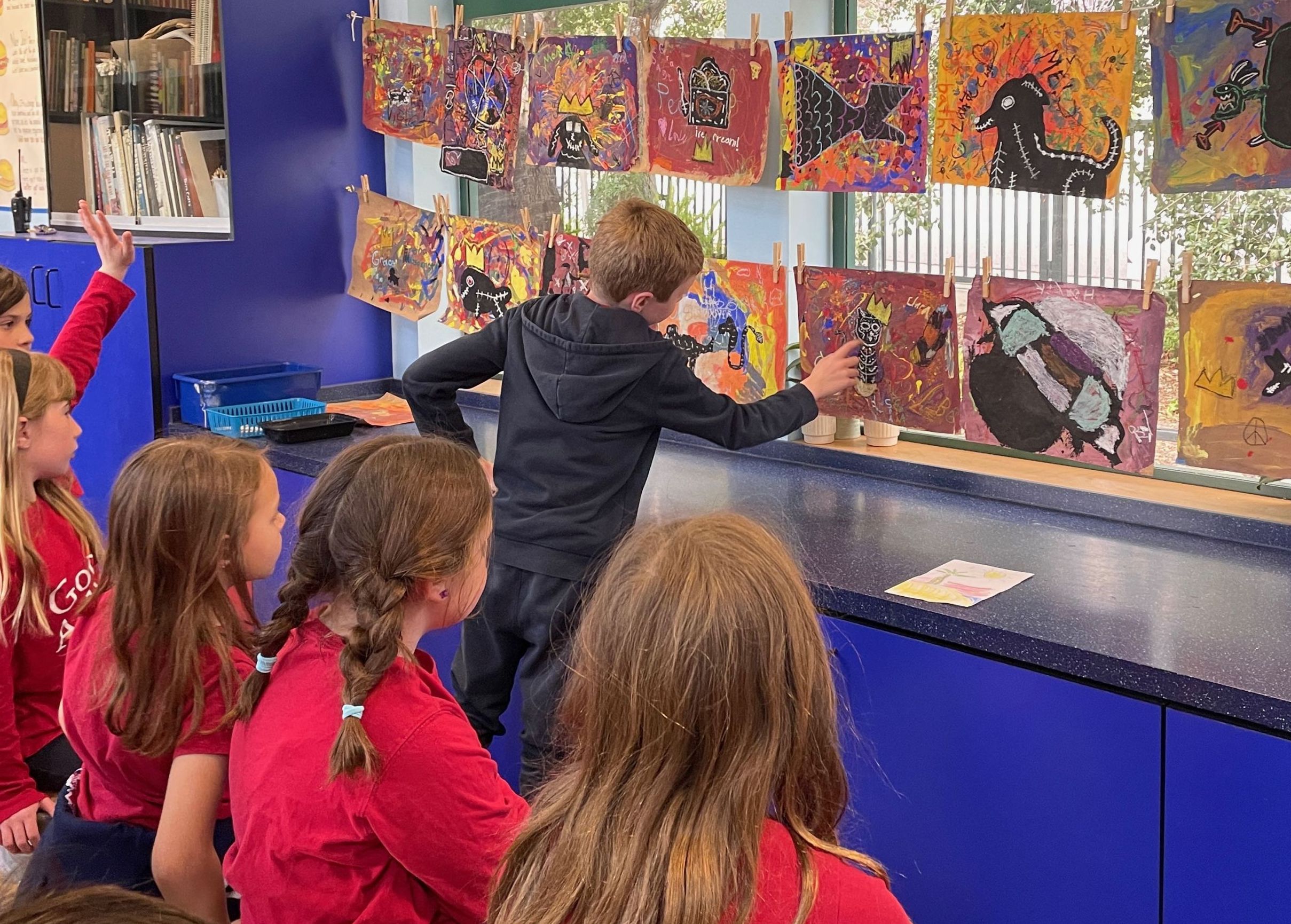 At the heart of The Gooden School's visual arts program is the recognition of each student's unique artistic voice. The program empowers students to explore creativity through problem-solving while fostering a solid foundation of art skills. As they unlock their creative potential, students are introduced to diverse artists and a variety of materials from painting and sculpture to digital, mixed media and printmaking.
Our youngest students, in Kindergarten through second grade, explore visual storytelling through hands-on activities, connecting to their daily lives and experiences. They also explore various art materials, learn tool usage and create unique works of art.
As our 3rd- through 5th-grade students advance their skills and abilities, they build upon their knowledge of materials, tools and vocabulary while honing new artistic skills and techniques. They go on a journey of self-expression and connect to the broader world around them while gaining the confidence to express themselves creatively.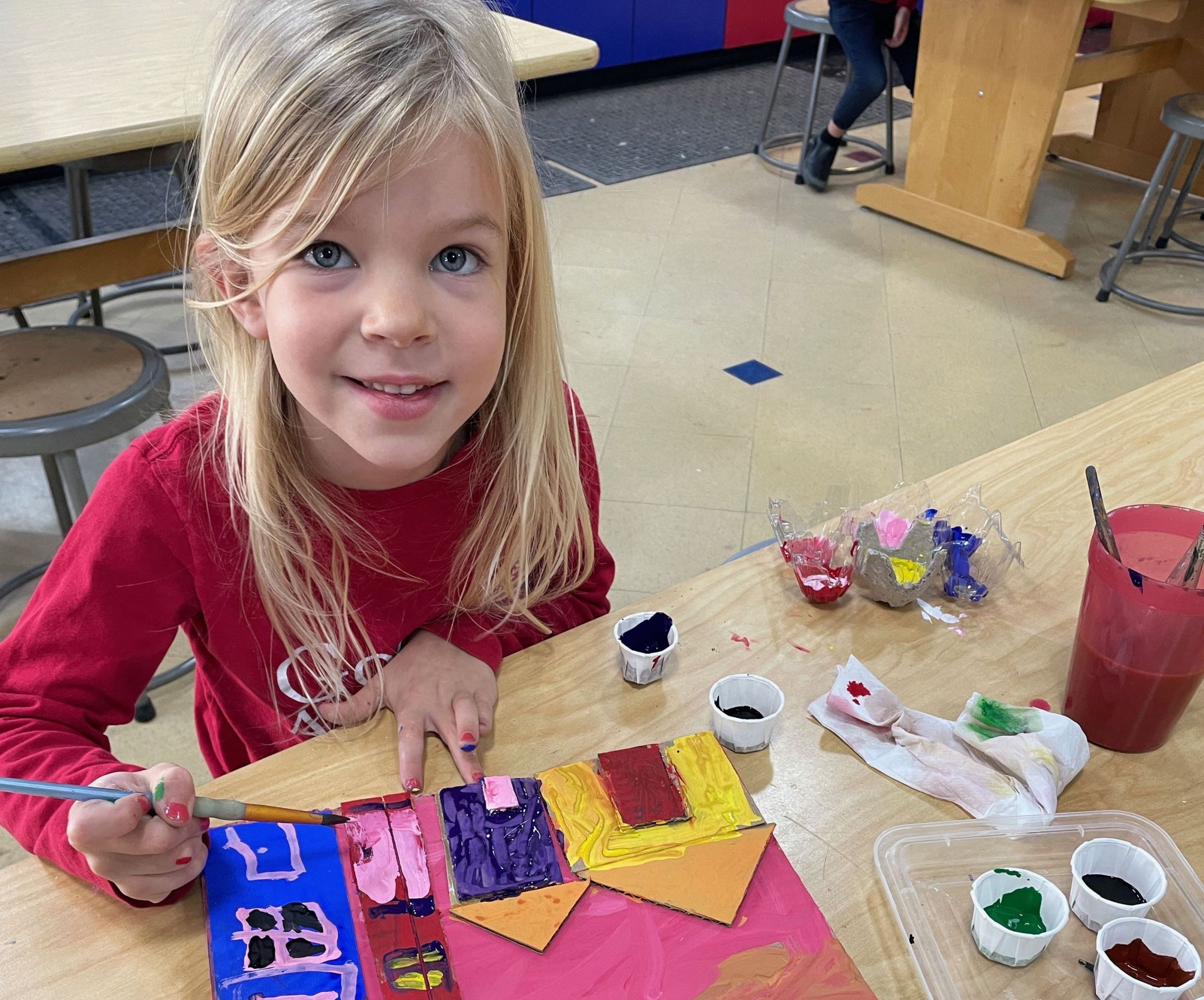 The advanced skills of our Middle School students, in 6th- through 8th-grades open doors to new challenges in techniques, critical thinking and problem solving. They delve more deeply into art concepts, which fosters the development of complex ideas and greater creativity. All students have opportunities to share their art within and beyond the Gooden community, including the spring art show.
At The Gooden School, we believe that art education fosters essential skills - including creativity, problem-solving, communication and critical thinking - and that these skills positively impact all other academic areas and promote a well-rounded educational experience while nurturing a love and appreciation for art.