How to stay connected
July 26, 2023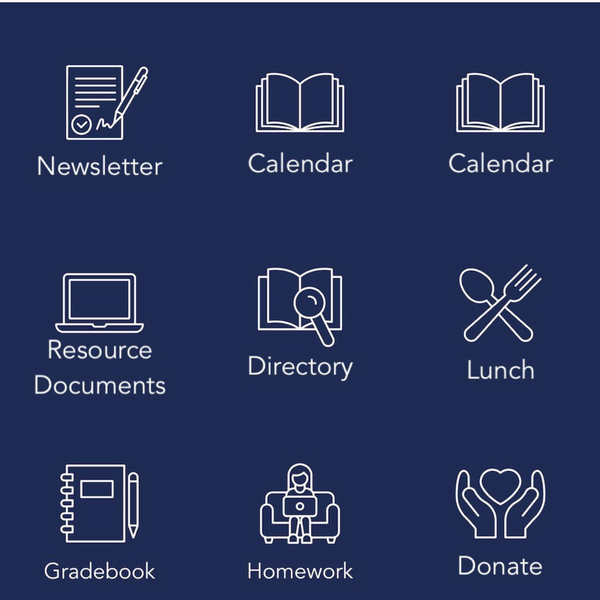 As we prepare for a new school year, we are overjoyed to have a new communication tool for parents. Part of our philosophy is to be reflective and forward thinking. After many conversations with faculty and families around communication, connection, and the home and school partnership, we felt it was time to embrace an in the moment, simple-to-use, check-in style of communication.
We are onboarding a new app that parents and guardians can download to any mobile device using their FACTS login credentials. Everything you need to know will be at the touch of your fingertips. You may easily click on announcements, calendars, schedules, grades, sports, GFA, check on homework and grades, and even make a gift to the school. We encourage all parents and guardians to download the app because it is designed specifically to help them stay up to date with everything happening at school. Since the app is run by FACTS, the information accessed is secure because it is protected by your login credentials. .
As we move forward with this new form of communication, we ask all our families for patience, and understanding as we work together on this partnership. Every Friday at 5:00 p.m., the announcement section of the app will . be updated, and this will also coincide and be linked with the teachers weekly communication! Every Friday, parents and guardians can and should click on the announcement button to see important updates about the upcoming week. We also encourage everyone to become accustomed to checking the calendar frequently and reading the details for each up-coming event.
Along with our new app, we are also refreshing the look of our website.. We hope this helps new families navigate our site more easily. This initiative is to support admissions and enrollment and to share the great things we do at Gooden with the larger community
Our last tech update is the relaunch of our Instagram account. Our Instagram account serves two purposes. One is to connect with current families and to show them what amazing things are happening on campus! The second is to highlight what Gooden has to offer future students. This is an intentional approach so that we can better showcase the wide range of learning experiences, campus happenings and community outreach that Gooden offers. We hope that all families will follow the Gooden School Instagram page and engage regularly with us!.
On Passport Day, Tim Ruiz, Director of Technology, will have a booth, where you can speak to him and get more information about the new app. He will support families in downloading the app and setting up your account. He will also be available at Back-to-School.
For the 2023-2024 year, our community theme focuses on curiosity, kindness, growth and being rooted and grounded in the Gooden community. We look forward to welcoming you back home on the Gooden campus soon!