Finding Pockets of Joy
March 17, 2022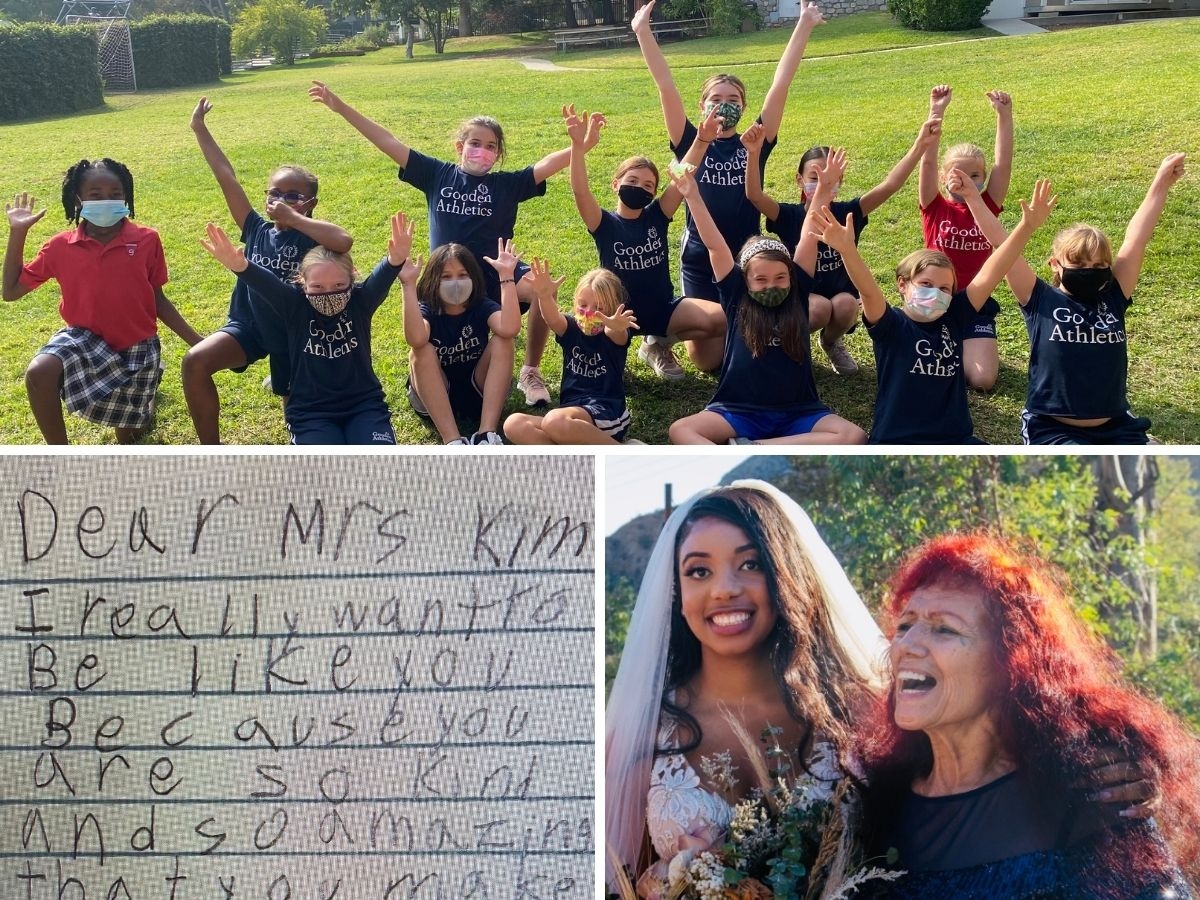 The lasting impact of the Covid-19 Pandemic is evident in schools and communities across the world. How we view education and operate in society is, in many ways, forever changed. Through many trials, some silent struggles, and numerous adjustments, we continue to persevere.
While reflecting on the past two years, I try to center myself on areas and opportunities of joy. One of the brightest spots came as we began to exit the deepest part of our global crisis and reopen the doors to our schools. My fellow educators and I were given the opportunity to not only rebuild and strengthen positive teacher-student relationships but to also re-witness the important role school plays in the daily lives of our students. My gratitude does not stop at the level of education that I'm able to provide for my students in person. Yet, so much of it rests in the joy teaching has provided us as educators.
I began this school year feeling broken. My mind and heart were heavier than ever. On August 20, 2021, my joyful and larger-than-life uncle passed away. Just as I began to grapple with accepting his death and properly mourning him, my grandmother also passed away. Her passing was a painful ten days after my uncle's. I was crushed. Flabbergasted. Broken. She was a rock in the storm. A constant. My entire family was left scrambling, fragmented, mournful, distressed, and devastated. Joy would have to come from outside of me. Outside of my circle. Outside of the norm.
I find that in times such as those, it is healthy to experience and process our grief, normal to lament our losses, and common to yearn for the days before our current chaos. I believe that even in our deepest, darkest sadness we can find small bits of joy. Often those small bits of joy, or silver linings, appear when we least expect them; but always as we need them. One Tuesday morning, I entered my classroom as usual and noticed something on my desk. I walked closer and I found a small note that read, "Dear Mrs. Kim, I really want to be like you because you are so kind and amazing that you make my heart shine with your love and care for everyone in our class."
At that moment, I remembered the countless conversations my grandmother and I shared about teaching. She was the first teacher I knew. As a young girl I would watch her get dressed in the mornings as she put on her cherry red lipstick that matched her bright red hair and say, "As a teacher, I am a frontline soldier of my student's success." Her words lingered as I reread the letter and, in that moment, all I could feel was joy. The joy that comes from teaching is felt on a deeper level. It is being the best part of someone's day and sometimes, it is the best part of yours.
This year I have had to adapt my approach in creating and fostering a positive culture in my classroom to ensure that students feel a sense of connection, regardless of the modality of instruction. Students are resilient by nature, but after a year of online instruction, transitioning to hybrid instruction, and finally back to full in-person instruction, what they need most now is compassion, rapport, and companionship. Addressing the social and emotional needs of students has a direct impact on the quality of the learning environment and creates a thriving classroom community. Rebuilding relationships with students is the key to unlocking how they best learn.
A highlight in our classroom is our Shout-Out! system. Students use the shout-out system to anonymously write words of acknowledgement, encouragement, or thanks to one another. The shout-outs then get read aloud to students on Fridays. This instills a sense of pride in both the student giving the shout-out, as well as the student receiving it. It also incentivizes other students to do good acts, and to show thanks for good acts. In addition to the Shout-Out! system, we also have Class Gems. Students can earn gems through good deeds or acts of service and later cash them in for prizes. Another activity that brings students great joy is Classroom Transformations. This is where we transform our room into a specific setting or theme. The transformations engage students in their own learning and enrich rigorous content. Recently, students discovered the third-grade classroom had been transformed into a pirate ship! On their desk, students found a crumpled map, an eye patch, and a pirate hat to aid in their personal transformations. On the instructional screen they saw the message: "Arrrggg you ready to be a pirate and find some treasure? Complete all ten challenges or you may have to walk the plank! When you finish all of the challenges, find Mrs. Kim to get your worksheet checked and to receive your "pirate booty."
Using innovative and creative ways to teach engages students and helps them grasp challenging skills more easily. Students may never remember what you taught them but will never forget how you made them feel. This saying explores the balance teachers must seek each day. While we look for our students' attention and engagement, it's their trust we truly need to gain and protect.
As I put on my red lipstick, just like my grandmother, I am reminded that feeling gratitude and joy are choices and I choose to find joy in teaching every day.
Juaneeq Kim joined The Gooden School in the fall of 2020. Mrs. Kim holds a Bachelor of Arts degree in journalism and creative writing from California State University, Northridge, and a master's in education, with an emphasis in leadership and change, from Antioch University. Mrs. Kim guides her students in exploring the importance of academic success by cultivating an inclusive classroom environment, maximizing individual student performance, and instilling a sense of self-worth among all students. Mrs. Kim believes in the power of developing meaningful relationships and how it is critical to successful learning. She believes with all her heart that any child can succeed in a classroom where they feel safe, challenged, and engaged. Her number one goal is to respect the integrity of each child, as she challenges them to reach their full potential.
When she is not being a wife, and an active dog mom, she is an avid writer, scrapbooker, and TV show fanatic.