Finding Old Traditions to Help Cope with New Challenges
February 18, 2021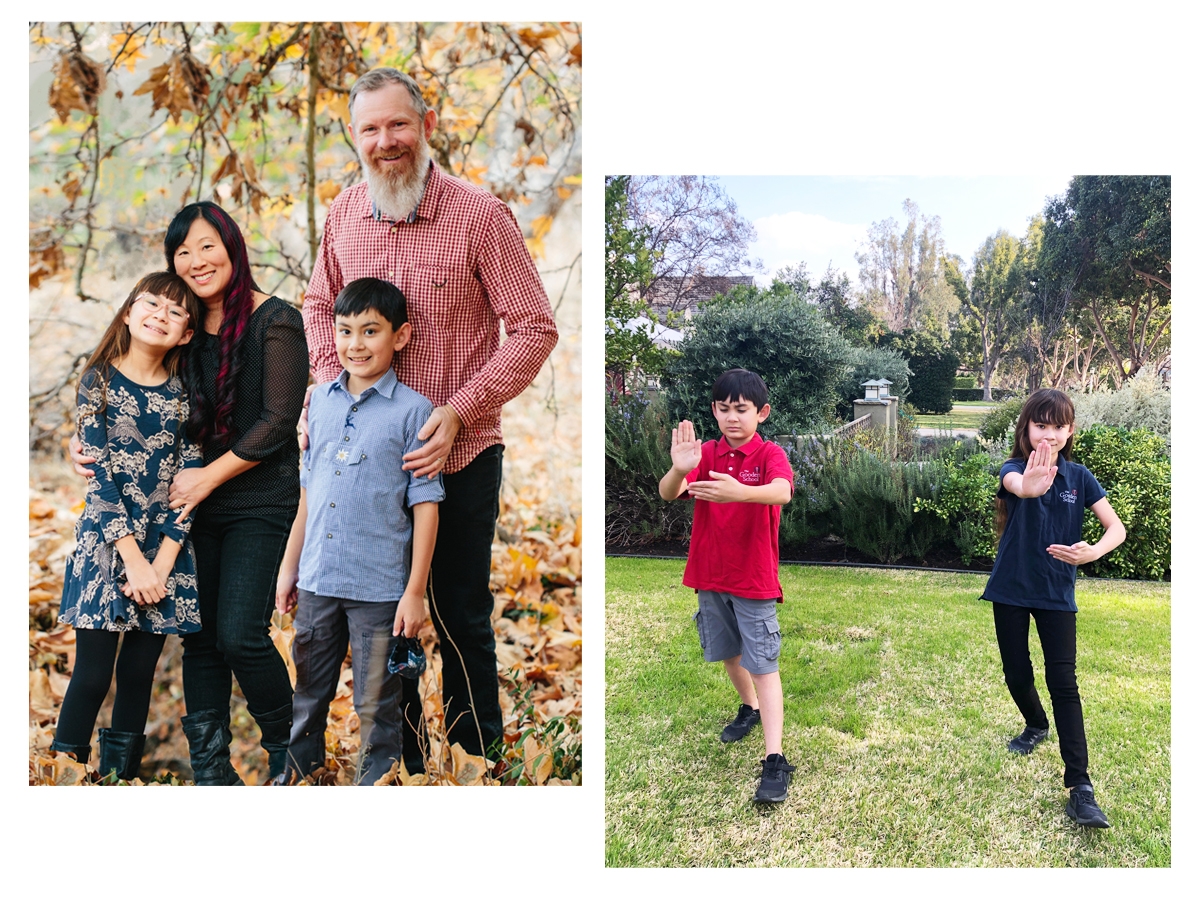 Finding Old Traditions to Help Cope with New Challenges
Starting a new school is always going to be tough for kids, however, starting at The Gooden School during a global pandemic has been the best experience we could have hoped for in these uncertain times. Distance learning at Gooden has been wonderful for Sadie and Porter, and they are happy and confident in their studies. They love their teachers and their classmates have been very welcoming!
Although their academic experience is going smoothly, Sadie and Porter are not immune to the stress and anxiety kids all across the country faced this year. We certainly have our moments where they feel overwhelmed and over-Zoomed. Sadie transitioned from elementary to middle school this year so the pressure of having seven classes of different disciplines has been a big change for her.
Recently the kids' Kung Fu Sifu (Tav Byerhoff) sensed Sadie's stress and taught the kids Tai Chi movements to help them focus and feel calm. Tai Chi is a traditional Chinese martial art and meditation practice. Its slow movements bring about a state of mental calm and clarity, and provides low impact physical fitness. Incorporating Tai Chi into the kids' break periods has helped Sadie and Porter focus and feel rejuvenated between classes!
Watching my children utilize Tai Chi movements to nurture their minds and bodies brings back fond memories of when my grandmother lived with my family. I saw her wake up early in the morning and do Tai Chi in the backyard. She lived to be 105!
When the pandemic is over, I can pretty much guarantee we will not continue many of the routines we picked up this year, such as wiping down all of our groceries! However, I know we will continue practicing Tai Chi to bring peace, solace, and good health to our minds and bodies. In such a somber and unpredictable time, I am grateful our family picked up a new enriching tradition to help keep us centered and to carry forward.
Coach Dale's PE curriculum and Chaplain David's mindfulness lessons have also been providing invaluable tension relief and thought clarity for Gooden students during their busy school week. If your family is interested in also adding in some Tai Chi, here are some good beginner tutorial:
https://www.sixharmonymartialarts.com/sifu-tav-byerhoff
Madeline Yang grew up in Calabasas, CA and Josh Fleagane grew up in Moorpark, CA. They are high school sweethearts! They have been living in Pasadena since 2000. Their daughter, Sadie (sixth grade), and their son, Porter (fourth grade), joined The Gooden School this year. Sadie enjoys reading fantasy and science fiction books, and she loves creating art. Porter likes to build anything and he enjoys drawing. As a family, the Yang-Fleaganes can be found riding around town on their motorcycle sidecar, playing laser tag, and playing in Nintendo Switch video game tournaments together. They also enjoy traveling, snowboarding, off-roading, archery, going to concerts, art shows and, Comic-Cons.