How Gooden Students Learn through Community Engagement
April 15, 2021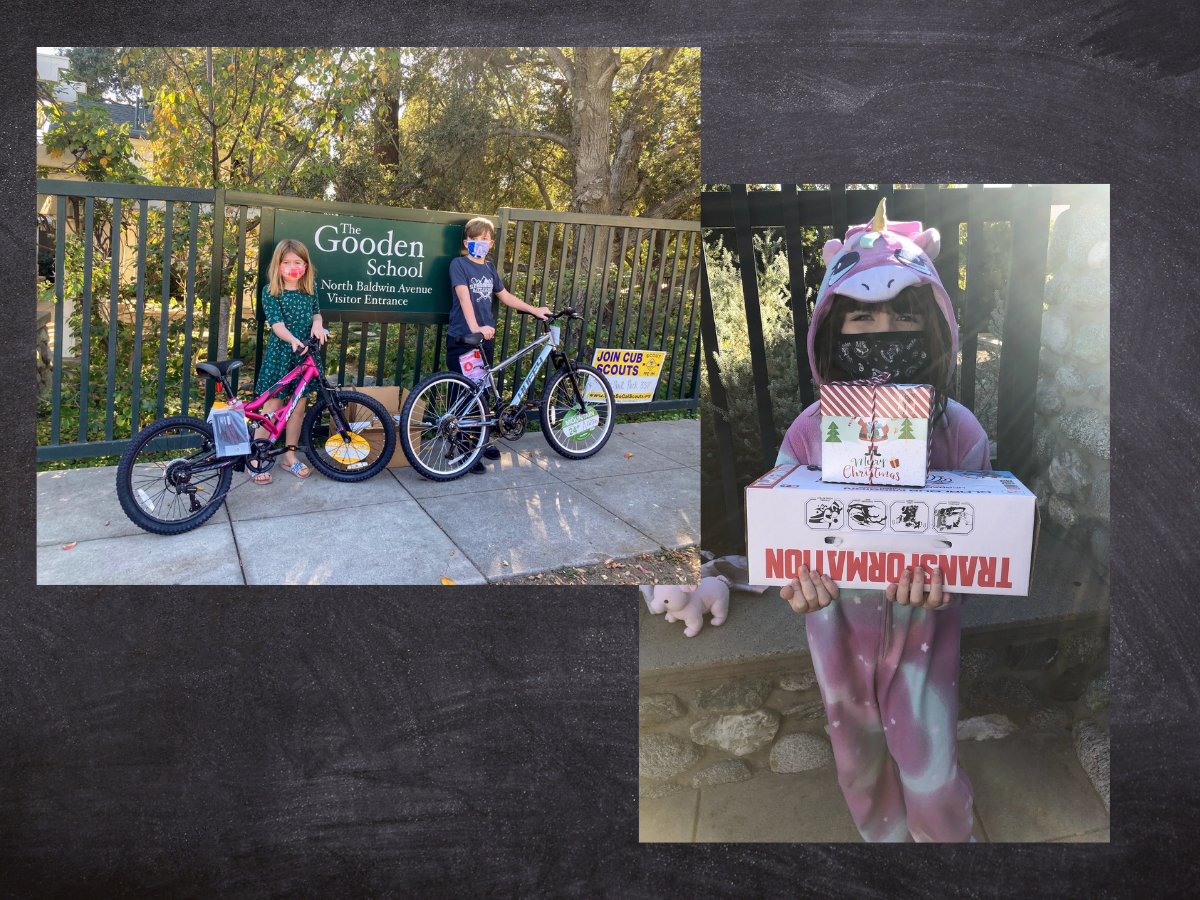 How Giving and Service to Others Leads to Caring and Involved Students.
The Gooden School inspires students to be intellectually curious and resilient while preparing them to lead lives of kindness, integrity, and respect.
This is Gooden's mission statement and this philosophy is what drew me to the school initially as a teacher and later, as a parent. Both as a teacher and as a parent at the school, I want my students and my children to leave Gooden as kind, respectful, and active members of their community.
One way the students learn this is through living our Episcopal identity. As an Episcopal school we emphasize the importance of service to others and bettering the world. Community engagement is a significant part of our Episcopal identity. Thinking beyond ourselves, getting the students to think beyond themselves and to think of themselves as part of a community, working, and helping each other so the community can thrive, is a central tenet of Gooden's core values.
Community engagement is different from community service. Community service is just doing a service for the community. It is a one-time contribution. Community engagement is continual learning about the wants and needs of a community and how we can be actively involved, contributing members of that community. The majority of the learning takes place in the classroom and school environment, then throughout the year we go out into the surrounding community and engage in different activities.
At Gooden, there are two ways we incorporate community engagement: by coming together and working as a whole school community and through the exploration of important issues and topics within individual grades
As a whole school, we learn about and work with two organizations in the surrounding community: Friends In Deed in Pasadena and Episcopal Relief and Development. The students learn about these organizations during our chapel times together and then join together at least three times a year to gather donations for these organizations.
We also incorporate community engagement into the classroom academic curriculum. Each grade focuses on specific issues/topics such as hunger, homelessness, animal wellness, and caring for the environment to name a few. These topics are woven into the core subjects to help the students more deeply understand that community engagement is not a separate subject. Understanding that our part in a community needs math, science, reading, and writing to function is an important part of our curriculum.
Showing the students that community engagement is just as important as their academics creates young people who not only respect themselves and do their best academically but leave the school as responsible and respectful citizens in their communities.
Emily Keezer has been at The Gooden School since 2010 and has been a parishioner of the Church of the Ascension since 1985. With sixteen years of teaching experience and her experience as an active member of the Episcopal church, she teaches second grade and serves as the religious life and community engagement coordinator. She attended California State University, Fresno, receiving a bachelor's degree in general family and consumer sciences. She received her Multi-Subject Teaching Credential, CLAD (Cross Cultural, Language, and Academic Development) certification and master's degree in education from Azusa Pacific University. She has a passion for service to others and empowering her students to become lifelong learners.
When Mrs. Keezer is not in her classroom working, she enjoys spending time with her husband and two children. They love to travel, go to Disneyland, and cook meals together at home. She also enjoys reading, watching movies, cooking, and going to the gym. She feels honored to be part of the Gooden community.