Gooden's Culture of Giving and Gratitude
October 17, 2019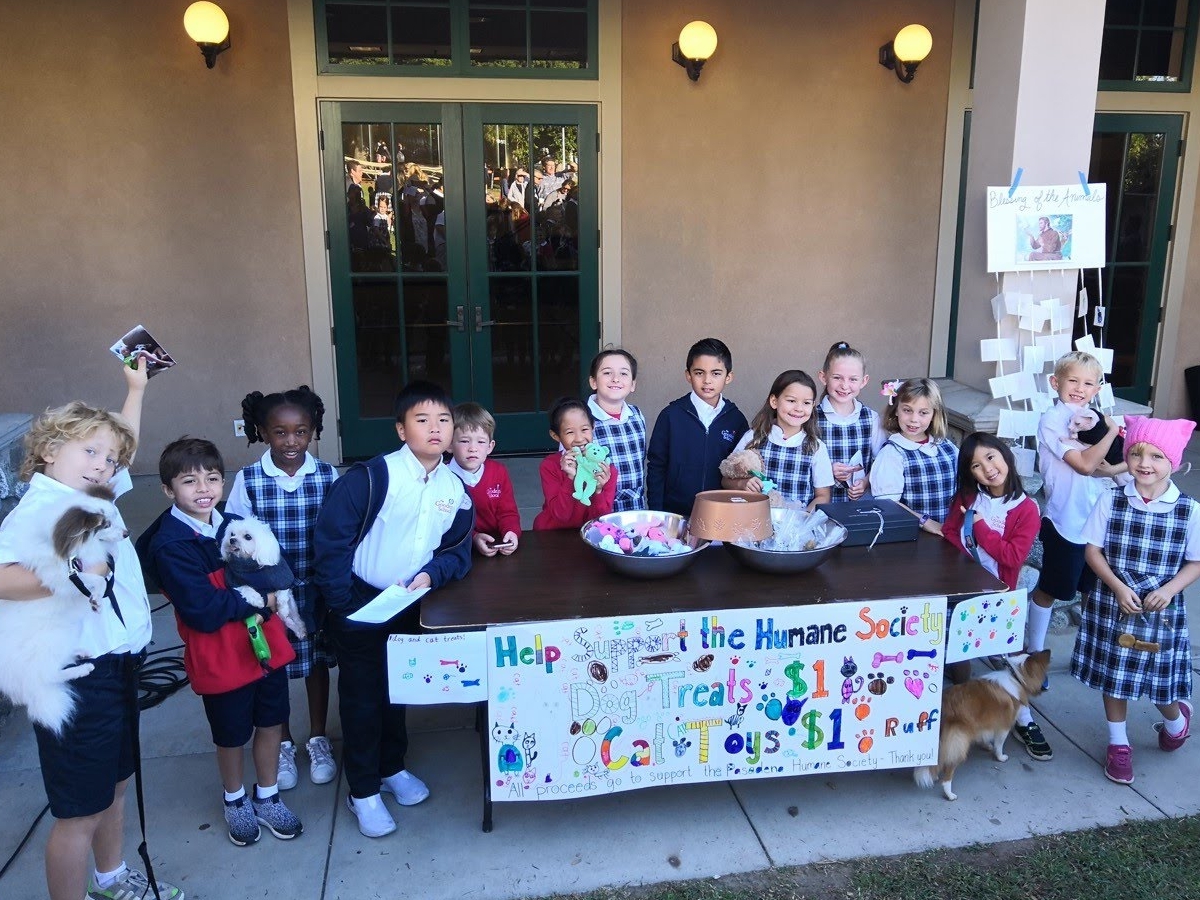 Gooden's Culture of Giving and Gratitude
"When you were born, there was a new person for your family to love and care for…and because of you there is one more person who can love and care for others." - Because of You; B.G. Hennessy
Already early in this school year, I have been inspired by pictures of Gooden students chalking for peace with their buddies, celebrating their pets and raising funds for the Humane Society, planting and tending to vegetables and herbs, caring for the chickens, and gathering the eggs for Friends In Deed.
Community engagement and service are vital parts of The Gooden School's mission, our history, and our Episcopal tradition. They are embedded within our curriculum, and are the foundation around which all of our inquiry-based learning comes to life. You can find it in the diverse reading lists of our English courses, in the syllabi of our social studies courses, in the conversations that emerge in our classes around STEAM, theater and music, in Faith & Ethics, elective and Advisory classes, and especially in our chapel services.
At Gooden, students learn in community and individually about their own gifts and struggles in direct relation to their peers so that understanding emerges with immediate, transformative force. Above all, the Gooden experience inspires our generous and courageous students to enter the world with ambition, gratitude and the determination to participate boldly and give back whole-heartedly.
As we all know too well, students also learn by example. At Gooden, students' experiences are enriched by parents, faculty, staff, alumni and a board who are committed to The Gooden School's values and mission, and also to being cultural leaders as demonstrated by hours of volunteerism, professional expertise, commitment to our mission, and philanthropic generosity. On any given day at Gooden, alumni who visit, whether they are doctors, artists, entrepreneurs, college or high school students, all mention how much they've missed the sense of joy and generosity that is Gooden, and how prepared they were for the rigors of higher education and life!
Our students come to understand that such leadership and generosity spring from joy and gratitude and an inherent and shared responsibility for improving communities and the world. Thank you for your leadership and generous sharing of gifts with the Gooden community. Your contributions make a lasting difference in shaping our leaders of tomorrow!
Cathy Heflin is the chair of the board of trustees at The Gooden School. She is also co-founder of the Gooden strings program. She works as a senior wealth strategist at UBS and brings more than 20 years of finance and nonprofit experience to the board. Cathy is also a member of the Guild of Cancer Support Community and a co-founder of the Flintridge Preparatory internship program. Her daughters Anna and Sophia graduated from Gooden (classes of 2007 and 2010, respectively.) Anna graduated from Westridge School, the University of California, Santa Barbara, and has a master's degree in viola performance from the San Francisco Conservatory of Music. Sophia attended Flintridge Preparatory School followed by Indiana University, Bloomington.