Getting Involved in Your School Community
August 19, 2021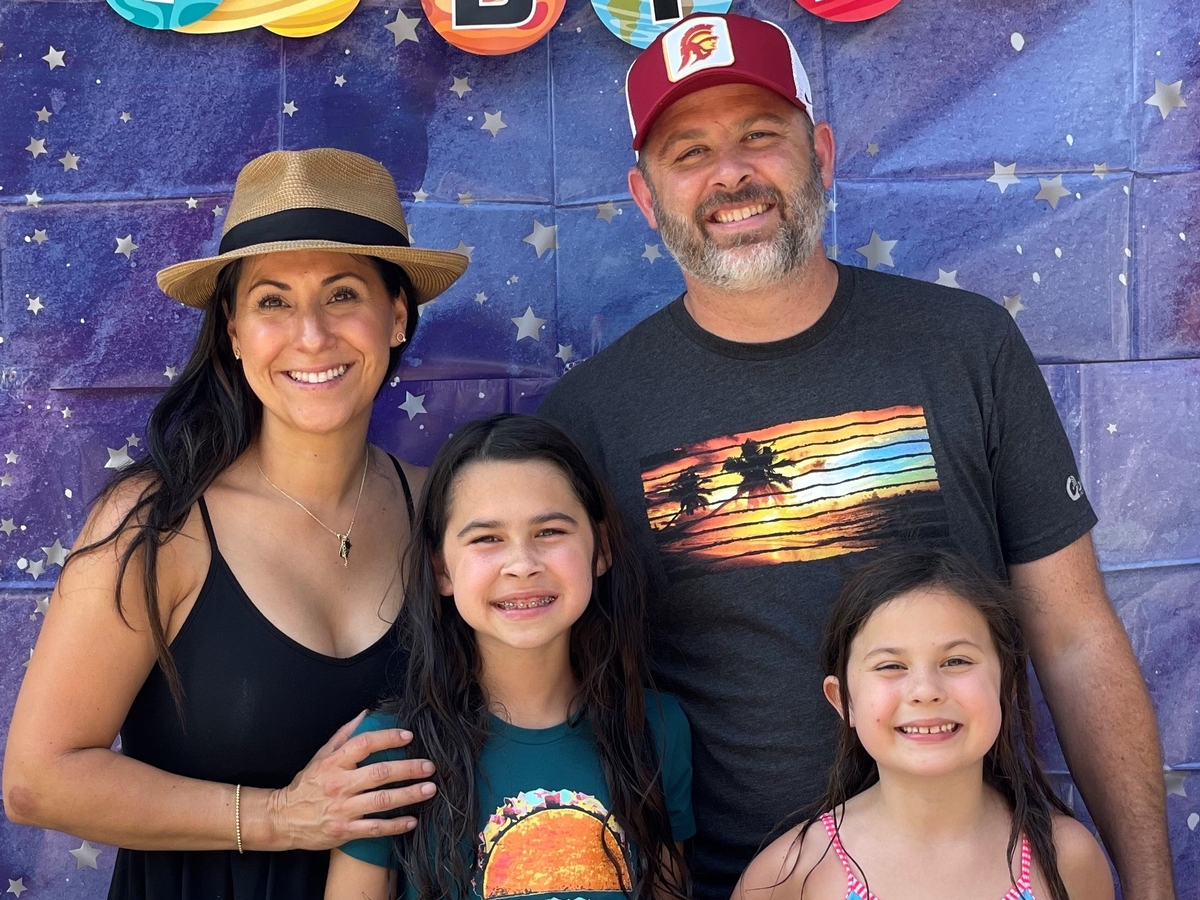 I recall being overwhelmed as a new parent in the independent school world. Overwhelmed with what to expect from the school, for my child, and how best to connect with the school community. The families that we met at Gooden were welcoming and inclusive. However, I soon began to understand that there were two ways I felt I needed more connection: there was engaging with my daughter's class, but then also connecting with the school as a whole. At first, I thought I only needed to engage with my daughter's class because that's where I would be most affected - and effective. Soon, though, I realized that only kept our experience and familiarity with the school very limited. I was really short-changing my daughter's and my family's experiences.
It was then that I volunteered to help out with one of the school's parent-run tea events. After that opportunity to be involved, I became more comfortable at the school, not just on the lower school campus, but the campus as a whole - I didn't feel so overwhelmed anymore. The experience gave me the opportunity to meet other parents from other grades and I was able to form friendships beyond my daughter's classroom, which gave me a window into what other parents were experiencing with their growing students. It enriched my daughter's experience as well, because just as I became more familiar with other families outside of her grade, so did she. She grew to become more comfortable and confident moving around the school because she was able to meet other kids, older kids, to whom she was introduced through my volunteering. I also realized volunteering for school events was just as important as volunteering for the classroom. If I didn't volunteer to help out with the tea (and other parents didn't do the same), beautiful events such as these teas, a Gooden tradition, would cease to exist. I learned that I was just as affected by and effective for school events as I was for classroom events. It also meant that I could serve as a familiar face for another parent looking to get involved.
Prior to my volunteering, I thought it was "just help." I quickly learned it's much more than that, it's enriching our kids' school experiences and our own. Just as with anything in life, we only get out of an experience what we put into it. I already had good friends prior to my daughter attending Gooden, but there is something quite significant and extremely special when you make a school parent friend. You walk arm-and-arm and shoulder-to-shoulder through your child's educational experiences and I have to say, after this most recent year, it was a lifeline and only makes me that much more excited for the upcoming school years as part of the Gooden family.
Angela Post is a mother of two Gooden students, Ava and Audrey (in fifth and second grades) and both children have attended Gooden since kindergarten. After serving on the Gooden Family Association's (GFA) executive committee for the past three years, this year Angela will be serving as the GFA President. She has a Bachelor's Degree in business administration from the University of Phoenix and a law degree from Trinity Law School. She is thrilled to have most recently passed the California bar exam and is looking forward to being sworn in as a licensed attorney. She enjoys being a full-time mom and spending time with her husband Rob and their family in Monrovia. When she is not helping out at Gooden, she can be found on her Peloton, on RV trips with her family, or sailing to Catalina Island.