Fostering Kindness at School and at Home
September 16, 2021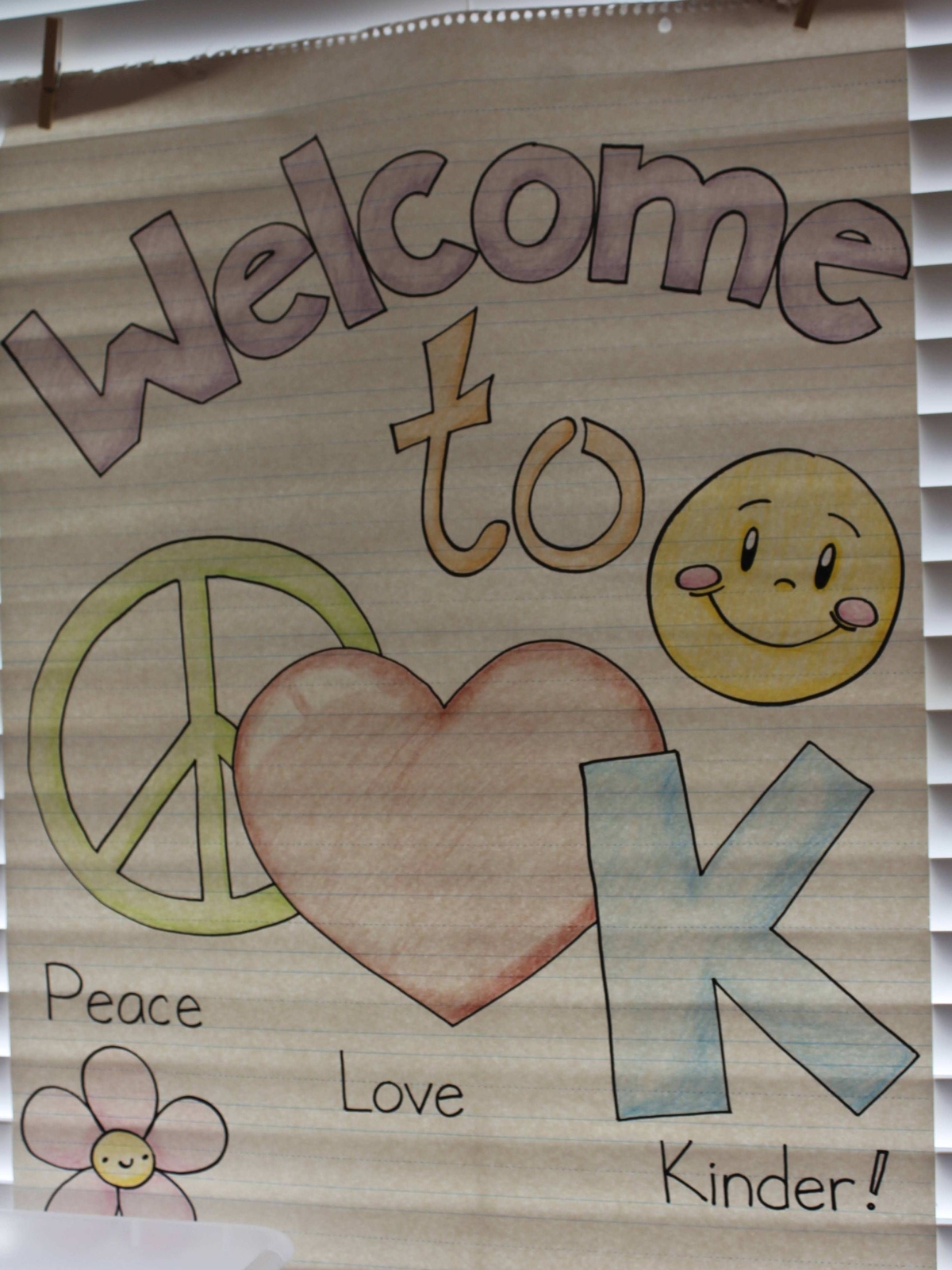 The first day of school in September is my favorite school day of the year. We set the tone for our learners and introduce them to our classroom family. "Respect for Self, Respect for Others, and Respect for the World" is what we pride ourselves on at The Gooden School. Our students begin their educational journey with this motto as the foundation for all they do. Their education goes beyond academics and intellectual challenge and is focused on enriching the whole child, and includes arts, character building, and community service.
In our "Peace, Love, Kindergarten" class we focus on kindness. We have daily morning meetings as a whole group to set our focus for the day. We have "family meetings" after recess and at the end of the day to share "kind" acts we witnessed on the playground, either done by us or a friend. We have a weekly class "Peacemaker" who serves as a teacher's assistant and classroom helper. At the end of the week, we make a poster and each student says a kind statement about their Peacemaker friend. We are a class family and there are so many learning opportunities that focus on the Golden Rule: "Treat others the way you would like to be treated."
Communication is the key component and our morning meetings, family class circles, and one-on-one interaction. We hold each other accountable for how we treat one another. We are kind and respectful when speaking to one another and use good manners. I catch my students in the act of being kind by acknowledging their good deeds. This validation and praise set the tone every day, and the students all rise to the occasion. This positive management of our students has a direct impact on their behavior. Children want to please and are kind by nature. I send "happy" emails home so parents can continue this at home.
So, when your child hops in the car after a long day and they are exhausted, focus on the positive. What is something kind that you did for your teacher or classmate today? Did you have fun? If we focus on the positive aspects of the day and not the negative, your child and you will be much happier!
We know, as adults, that a kind word or praise on the job goes a long way. Imagine the impact we can have on our children by seeking out the good.
Meredith Paz has been at the Gooden School since 2010 as a parent, and since 2011 as a teacher. With almost twenty years of teaching experience, she teaches kindergarten and serves as the Lower Elementary Division Director. She attended the University of San Francisco, receiving a bachelor's degree in English literature. She got her Multi-Subject Teaching Credential and CLAD (Cross-Cultural, Language, and Academic Development) certification through the Los Angeles Unified School District Intern Program. She has a passion for reading and inspiring young learners to read.
When Mrs. Paz is not in her classroom working, she enjoys spending time with her husband and three children. They love to travel, try new foods, and go on family adventures. She also enjoys reading, writing, crafting, and exercising with her dog, Quinn. She feels blessed to be a part of the Gooden School community.