Courage
January 20, 2022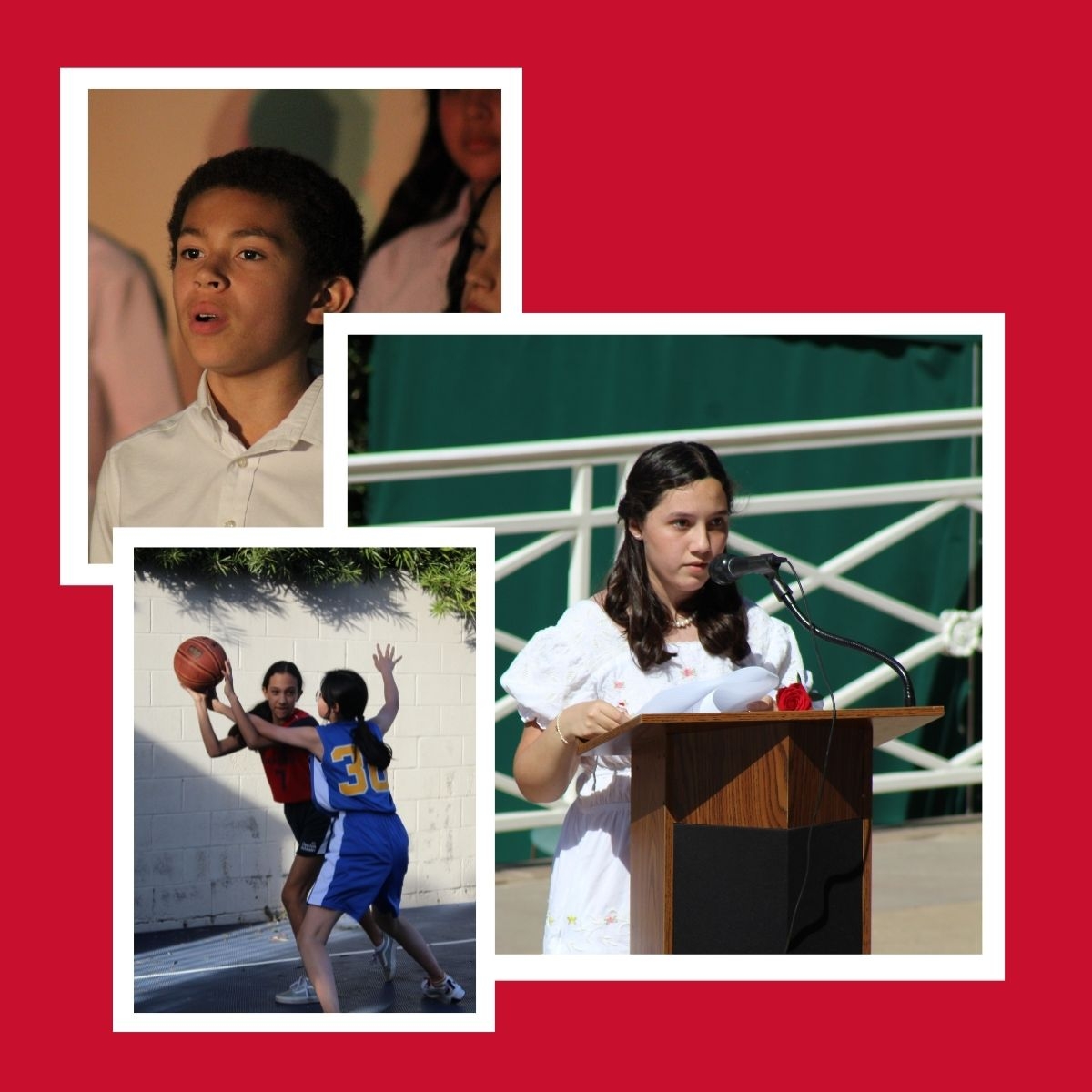 Courage is most often highlighted on a large scale; courageous soldiers heading into battle, courageous athletes vying for their spot in the Olympics, or courageous artists sharing their vulnerabilities with an audience. Courage is not typically appreciated on a smaller scale, which is where we make brave choices daily.
The independent school application process can sometimes seem daunting for families, and even more so for the students themselves. They show tremendous courage by visiting schools and adults outside of their comfort zones and they often don't get the recognition they deserve. At The Gooden School, recognizing these small feats of bravery is part and parcel of who we are. We celebrate our students and notice their big (and small) choices to overcome and persevere.
Our 2021 class valedictorian, Juliet M., struggled with selective mutism in preschool and kindergarten. She shared, "It wasn't until around first grade when something clicked inside of me, and I started speaking more often. I still couldn't hold a conversation, nor could I answer a question when asked, but I did begin raising my hand in class and talking to my teacher much more often. This might not seem like much to others, but to me, it was a huge milestone. As the years went on, I slowly climbed out of my shell. I began doing things I never would have imagined myself to do in a million years. I forced myself to say 'good morning' to teachers, and to no longer shake my head yes or no but to say the actual words out loud. Even at the verge of tears and shaking like a leaf, I talked to people - whether it was students, teachers, or [the like]. I may not be the most social person, but I've made so much progress from where I was nine years ago. And now, I'm even giving a speech, on a stage, in front of a ton of people."
She went on to share that, "I may have a long way to go, but I've made progress and never gave up on trying to improve myself. The Gooden School has shaped us all into the people we are today, and no matter when your journey here started, this school has had an impact on mine and surely my fellow graduates' lives in big [and] small ways. Gooden has taught me so much, not only as a student but as a person - this is where I've learned the fundamentals of life. This is where I've learned to be a friend and to respect others. This is where I learned how to grow from my mistakes and grow as a person. Gooden has encouraged me to explore different realms of art, music, and even sports, all of which I never thought I would have enjoyed before." For Juliet, and many Gooden students like her, she has learned that, "the key to success is not about talent or money, it's about perseverance, determination, and passion."
Perseverance is not easy, but at The Gooden School students feel supported and cared for enough to try. At Gooden, the courage to persevere could be many things: performing a Shakespeare play in front of your peers when you are scared of public speaking, or participating on the basketball team when you've never played before, or it could just be asking a new friend at the kindergarten playdate to share their toy. These moments of courage help prepare students to become flexible and determined adults who persevere in spite of difficulty.
So, I encourage you to find those moments of bravery, whether big or small and celebrate them. Share with your community the incredible growth that happens when you persevere through challenges. Because courage is a choice made daily, and I hope today, you choose to be brave.
Tricia Xavier has been at The Gooden School since 2018. She has a Bachelor's of Fine Art from California Institute of the Arts and a certificate of leadership in enrollment management from the University of Southern California. She has spent the past fourteen years within the independent school world sharing her expertise in admissions, enrollment, development, marketing, communications, and database management to a variety of schools throughout Los Angeles. Though she has lived in many places (Los Angeles, San Diego, and Michigan) and experienced many exciting career paths (including casting, tutoring, production, and voiceover work) she has found her home at Gooden. When she is not singing Gooden's praises, she enjoys reading fantasy series, cuddling with her daughter, hiking with her Boston Terrier, and traveling with her husband. Mrs. Xavier is grateful for the opportunity to introduce more families to the exceptional community at Gooden.