The 3Rs: Gooden's Guiding Principle
February 21, 2019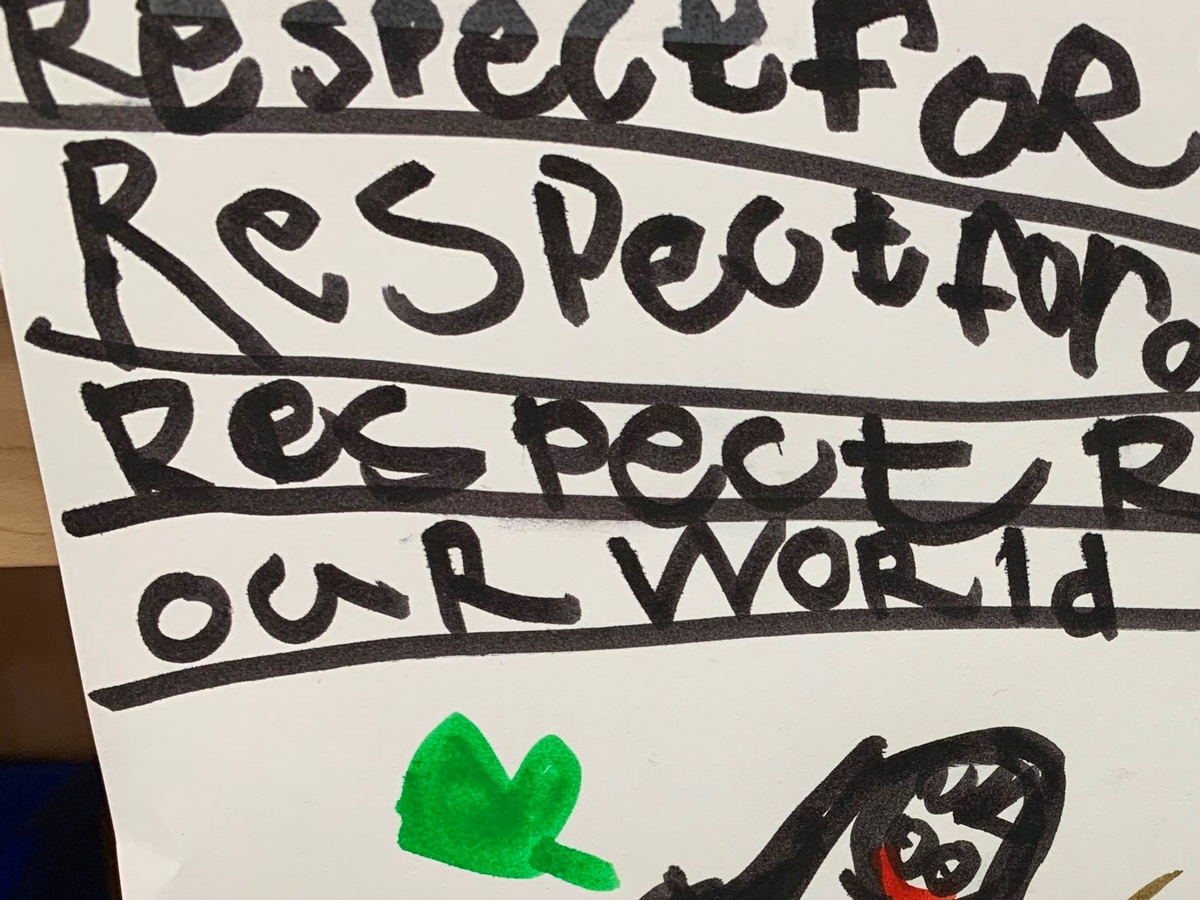 In 2007, The Gooden School community collectively decided that the 3R's (Respect for self, others, and the world) would become the expression and representation of our mission. Twelve years later, having the 3R's as our guiding principle has never been more essential; nor has it ever been more obvious that it is what makes Gooden unique.
Although this ethos ultimately springs from the Episcopal tradition that defines The Gooden School, members of our community need not be Episcopalian or indeed have any particular faith tradition. Even so, the 3Rs provide the framework for communication and behavior among all our constituent communities, whether child or adult, and whether within or without our school grounds.
The 3Rs demand that we hear every voice, that we embrace diversity in all its various forms, that we model civility even when we disagree, that we restore relationships when they have been harmed, and that we work to improve all the communities to which we belong. This can be difficult, but since it is a calling and not just a behavioral norm, we commit to doing these things every day. We are richer for this commitment, for it engenders in us enthusiasm and a sense of purpose that make all of us willing to work harder, longer, and better.
Over the last few weeks, I have observed the 3R's driving the interactions of adults and children and between adults and children in the most extraordinary ways. Eighth-grade boys searching on their hands and knees on the playing field successfully finding a kindergarten boy's tooth. Middle School students shepherding little buddies through the food line at International Day. Student ambassadors hosting visiting students on shadow days. Fourth-grade students receiving praise for their demeanor at a concert at Disney Hall. Students in all grades participating in and helping to create a welcome video for new students. These are all examples of our students living the 3Rs.
Our parents exhibit the 3Rs through creating, organizing and staffing memorable experiences for Gooden students, while former and present parents have been attending evening and weekend meetings as school trustees.
Without being asked, teachers, administrators, parents, and GASP staffers step in to cover duties for one another, assist with events and – as always – act as mentors, advisors, and coaches. This is what we at Gooden do every day!
As we celebrated Martin Luther King, Jr.'s birthday, the Middle School students contemplated their own dreams, and to a student, their dreams were full of hope not just for themselves but for everyone and for the world too. Not surprisingly, this was reflected in Emi's drawing hanging in the kindergarten classroom. It was a mirabile dictu moment for me, to find the 3R's radiating outward in ever-growing circles from kindergarten through eighth grade, like a drop of water causing ripples in a pool. This is also why admission season is always bittersweet, for just as our eighth graders have become their best selves, they come to understand that they will have to leave Gooden. They are certainly ready, but we staff, faculty and administrators - and parents too - find ourselves contemplating a campus without them. Every year, however, high school admissions officers and heads of school tell us, "We just love the Gooden kids! Send us more!" Our graduates are resilient, they embrace and are advocates for peace and justice, and they work for good in the world. They embody the 3R's.
They are Gooden!
Mrs. Jo-Anne Woolner has been a proud parent, teacher, and administrator at The Gooden School for many years. Born in Canada, she holds a B.A. in English (Hons.) from the University of Calgary, and an M.A. and M.Phil. from New York University, where she taught women's history and church history as a graduate student. Her research targeted pastoral care in medieval Germany and included medieval Latin and Old Church Slavonic. When the Woolners moved to Pasadena, friends mentioned a school in Sierra Madre that was described (accurately) as a gem. After meeting Father Bamberger and the then co-heads of school, Sandra and Jack Towner, the decision was made and all four of the Woolner children went on to attend Gooden. Mrs. Woolner has taught English, Latin, and social studies to fourth through eighth grades, has been homeroom teacher for sixth through eighth grades, and has been the Middle School director for 12 years. Over the years one of her favorite activities has been accompanying the eighth-grade students on their trip to Washington, D.C.