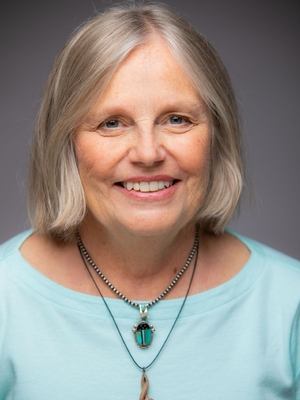 Nadya Ewen
Music Director
Groups: Co-Curricular Teaching Team
Nadya Ewen has been a music teacher at The Gooden School since 1992. She has developed the music curriculum into its present form. Ms. Ewen grew up on the east coast and attended the Rudolf Steiner School, a Waldorf School in New York City where her mother was a teacher. After coming to California, she taught private flute lessons for a number of years and received her Bachelor of Music degree in performance from California State University, Los Angeles as well as a Master of Music degree in music education. She has certifications in both Orff and Kodaly music teaching methodology.
Ms. Ewen has dedicated her life to not only teaching music but playing music. Her love has been to teach children musical instruments and this has led to lifelong learning of many curriculum approaches in the pursuit of instrumental teaching. For many years she played flute/piccolo with the Pasadena Community Orchestra and currently is a member of Flute Sonic flute orchestra and the Los Angeles Balalaika Orchestra.
Ms. Ewen continues to develop and change The Gooden School music curriculum as we move further into the twenty-first century and is adapting innovative teaching methods in order to meet the needs of her students.