The Importance of Rituals for Children
December 17, 2020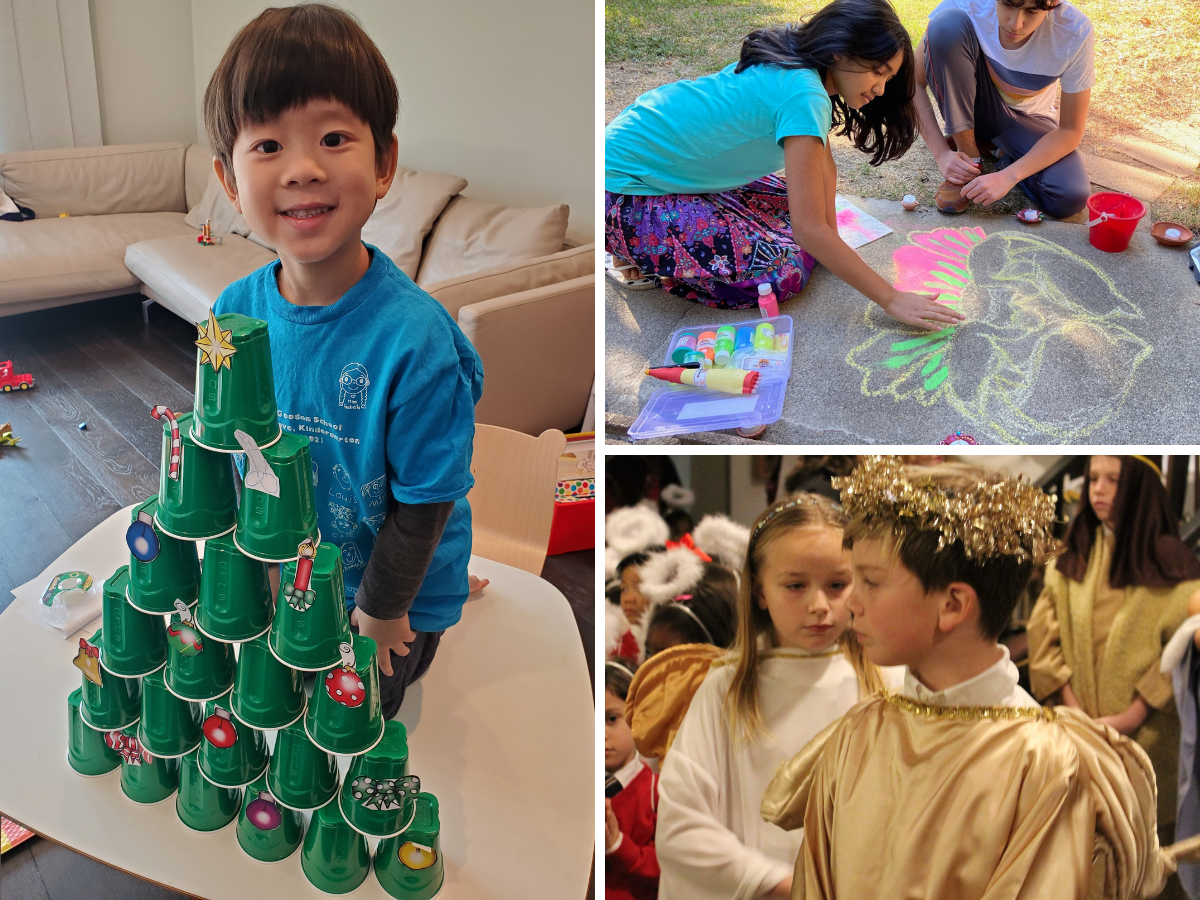 "I don't believe myself! I was so excited to come to school today—and to take a test!"
So spoke a seventh-grade Gooden student this month while waiting to be picked up after the morning's MAP testing. It was just one of many similar comments during this time. Eyes smiled and laughter rippled as "mask art" was compared. Curbside conversations flourished. Teachers found unexpected tears in their eyes as they checked students in and out.
We human beings are social creatures — we are built for relationships, for community. Spending time together, sharing our lives with one another. It nourishes our need for connection to something larger than ourselves.
The fabric of community is woven out of history, circumstance, experience, temperament, and opportunity. These various strands are pulled together by the constructs of shared stories, shared traditions, and shared rituals. What we do is inextricably part of who we are, both as individuals and as community. The ties that bind.
The quality of our communal interrelationships is profoundly impacted by how we spend time together, how we share our lives with one another. This time of pandemic and civic upheaval puts great stress on these ties that bind. Many of the things we relied on to maintain our interrelationships are currently strained, truncated, or even unavailable to us.
These are hard and challenging times.
Human beings are capable of tremendous resilience and adaptability — particularly when in community. The challenge we are called to meet together in this time is one of maintaining those ties that bind — strengthening those still available to us and establishing new ones.
Shared stories, shared traditions, shared rituals.; holiday festivals are epicenters of such. "Holiday," from "holy day" — that which is sacred, blessed. "Festival", from "feasting" –sharing that most basic of human necessity, food and drink.
Earlier this fall saw the celebration of Diwali by the Hindu, Jain, and Sikh faith communities. This is a festival of lights that celebrates light transcending darkness, good transcending evil, and knowledge transcending ignorance. The Jewish community will also celebrate Hanukkah this month, an eight-day festival of light commemorating the rededication of the Jewish temple in Jerusalem. Numerous other faith traditions will celebrate the December solstice as either midwinter or midsummer, recognizing our intrinsic bond to nature and the interrelationship of all things. Christian communities will celebrate Christmas to commemorate the birth of Jesus of Nazareth.
These are all marked by a recognition of the sacred and deep expressions of mutual connection. Shared stories, traditions and rituals as families, as faith communities — and as humanity writ large.
As we move through this time of holiday festivals, may we embrace the sacred and blessed feasting in any and all ways that it may come to us. May we draw on the resources of faith, hope and love within ourselves, our families and our communities. May we cherish our shared stories, traditions and rituals — even as we create new ones.
And may we celebrate the ties that bind — old and new.
Grace and Peace!
David J. Kitch serves as chaplain to The Gooden School community. Chaplain David came to Gooden after six years as chaplain and educator at St. Martin's Episcopal School in Winnetka, CA. He received his Master of Divinity degree from Claremont School of Theology with an emphasis on spiritual formation. David has a background as a theater practitioner and consultant internationally and works with interactive narrative, mindfulness practice, and restorative justice.