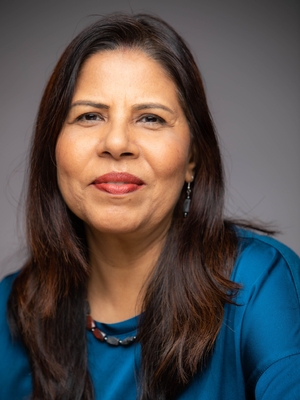 Alka Kumar
K-5 STEAM Teacher
Groups: Co-Curricular Teaching Team
Alka Kumar joined Gooden in 2021 as the STEAM (Science, Technology, Engineering, Art and Math) Teacher. Ms. Kumar is a nature lover and a compassionate science educator who believes that every student has their own special gifts.
Holding a master's degree in life science and microbiology, she's worked as a STEM teacher at Sierra Madre Elementary and through her own Curious Kids Science enrichment program, offering fun, hands-on science/STEAM classes/camps and workshops for K-12 school students at Barnhart, the Los Angeles Arboretum and Pasadena Rosebud Academy. Dedicated to inspiring young girls who have a passion, talent, and aptitude in the STEAM field, Ms. Kumar has also brought her love of teaching to Project Scientist Academy as a STEAM coach.
She also teaches as an independent instructor with the Institute for Educational Advancement. She has taught classes in environmental defense, kitchen chemistry, microbiology, botany, general science, and special sessions for gifted students. A nature lover at heart, she enjoys visiting national parks in her leisure time with her family and her energetic border collie, Nyra.