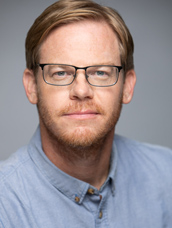 Philip Adams
Middle School Math Teacher
Phone: 626-355-2410 x31
Groups: 5-8 Math
A San Gabriel Valley native, Philip joined The Gooden School in 2021. Philip grew up in Altadena where he attended Saint Mark's School and graduated from John Muir High School where he was captain of the soccer team. For college, Philip left the familiarity of the west coast for new adventures on the other side of the country, landing at Chowan College in Murfreesboro, NC. Upon graduation with a bachelor's degree in criminal justice, he returned to the area and has taught Middle School mathematics ever since, including the last 14 years in local San Gabriel Valley independent schools. He strives to make math come alive by making connections to the real world.
Outside of the classroom, Philip has coached both girls and boys sports, chaperoned class trips both nationally and internationally, and promoted service learning and the importance of community engagement. Away from school, he can be found exploring the great outdoors. Playing soccer has always been a passion of his and he continues to play. He also enjoys biking, camping, and hiking the local mountain trails. He is also an avid music fan, collecting music of all genres in an effort to learn about new cultures. Currently, he is working on a master's degree in curriculum and instruction at Concordia University.
Philip is really excited to join the Gooden community and share his passion for learning.