Fostering Responsiblity in Our Students
October 14, 2021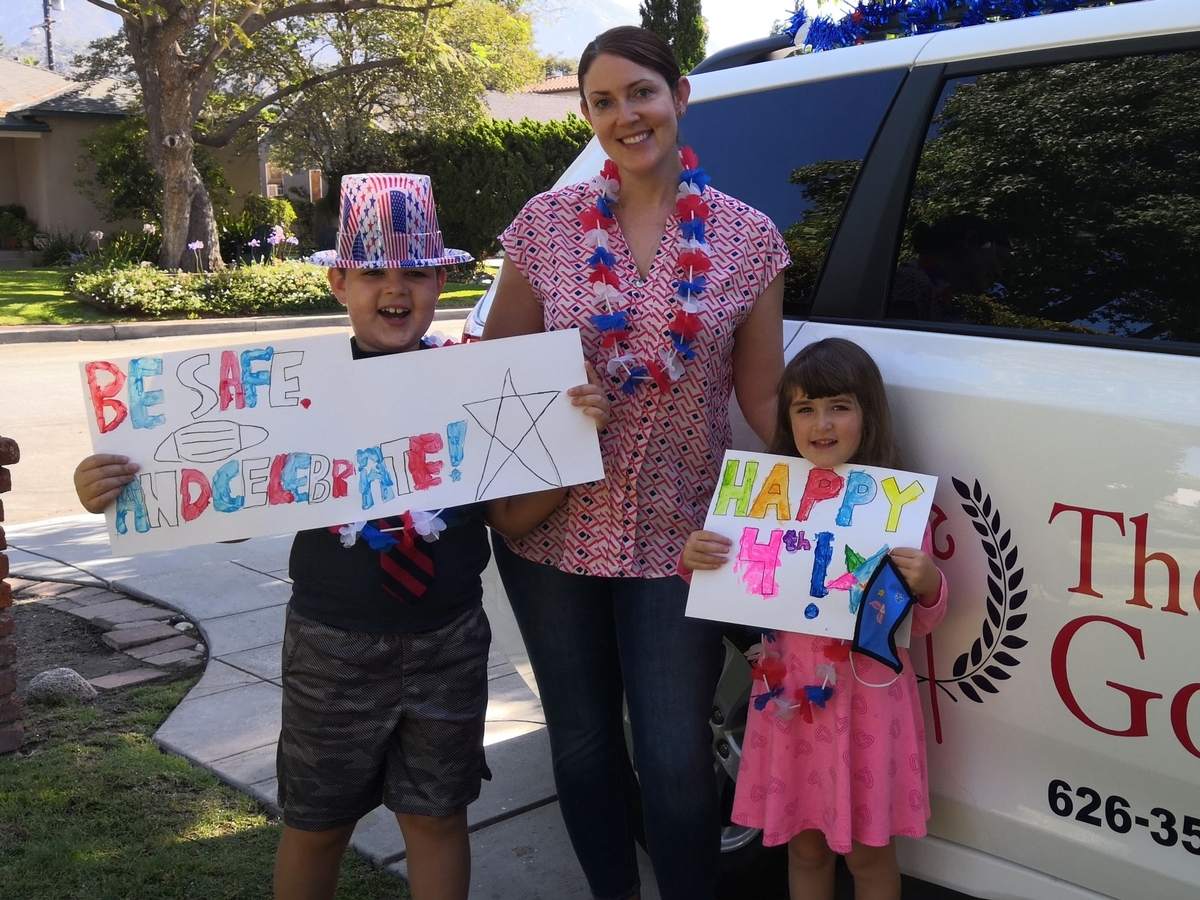 As a mother and teacher, I am constantly thinking about things for which I am responsible. Packing lunches for my kids, making sure that I have everything I need for work each day, and thinking about what I need from the market for dinner that night! Our day becomes consumed with managing all of the things for which we are responsible in order to make the day run smoothly. Knowing how important it is to be responsible and be able to manage all of the things for which we are responsible, it is imperative we begin teaching these skills to our children at an early age.
As the second grade teacher at Gooden, I teach my students the importance of taking academic responsibility as well as social responsibility. By this age, the students are old enough to begin being responsible for their own class materials and assignments. We have a binder called our "S.T.A.R. Binder" which stands for students taking academic responsibility. This binder has separate sections for homework, spelling words, class schedule, and extra activity challenges. The students are responsible for keeping their binder organized and it must be brought home and brought back to school each day. It should no longer be their parent's responsibility to make sure their school items are in their backpacks, it is now their turn to take control of what they need for the day. Practicing these skills early on helps prepare them for future grades when they will have more work and will need to know how to manage their assignments and supplies.
They also learn about their social responsibilities. In the classroom and the playground, we focus on playing kindly with others, helping each other, and understanding others' feelings. We also begin to learn our social responsibility beyond the classroom and playground. By working with organizations like Friends In Deed, the Pasadena Humane Society, and Episcopal Relief and Development, the students understand the importance of being active members of their community and our responsibility to help others, not because we can, but because we should.
As a parent, I regularly help my own children learn responsibility. During the school year, our mornings are busy, so having them take responsibility for themselves helps us all to be prepared. My children are learning to lay out their school clothes the night before, make sure their backpacks are packed and ready the night before and have a regular routine in the morning. Having routines helps them learn how to manage their responsibilities on a smaller scale. As they get older, I am hopeful they will use the skills I have taught them as they continue to grow as responsible and respectful students and community members.
Emily Keezer has been at The Gooden School since 2010 and has been a parishioner of the Church of the Ascension since 1985. With sixteen years of teaching experience and her experience as an active member of the Episcopal church, she teaches second grade and serves as the religious life and community engagement coordinator. She attended California State University, Fresno, receiving a bachelor's degree in general family and consumer sciences. She received her Multi-Subject Teaching Credential, CLAD (Cross-Cultural, Language, and Academic Development) certification, and a master's degree in education from Azusa Pacific University. She has a passion for service to others and empowering her students to become lifelong learners.
When Mrs. Keezer is not in her classroom working, she enjoys spending time with her husband and two children. They love to travel, go to Disneyland, and cook meals together at home. She also enjoys reading, watching movies, cooking, and going to the gym. She feels honored to be part of the Gooden community.