Service-Learning at Gooden
April 18, 2019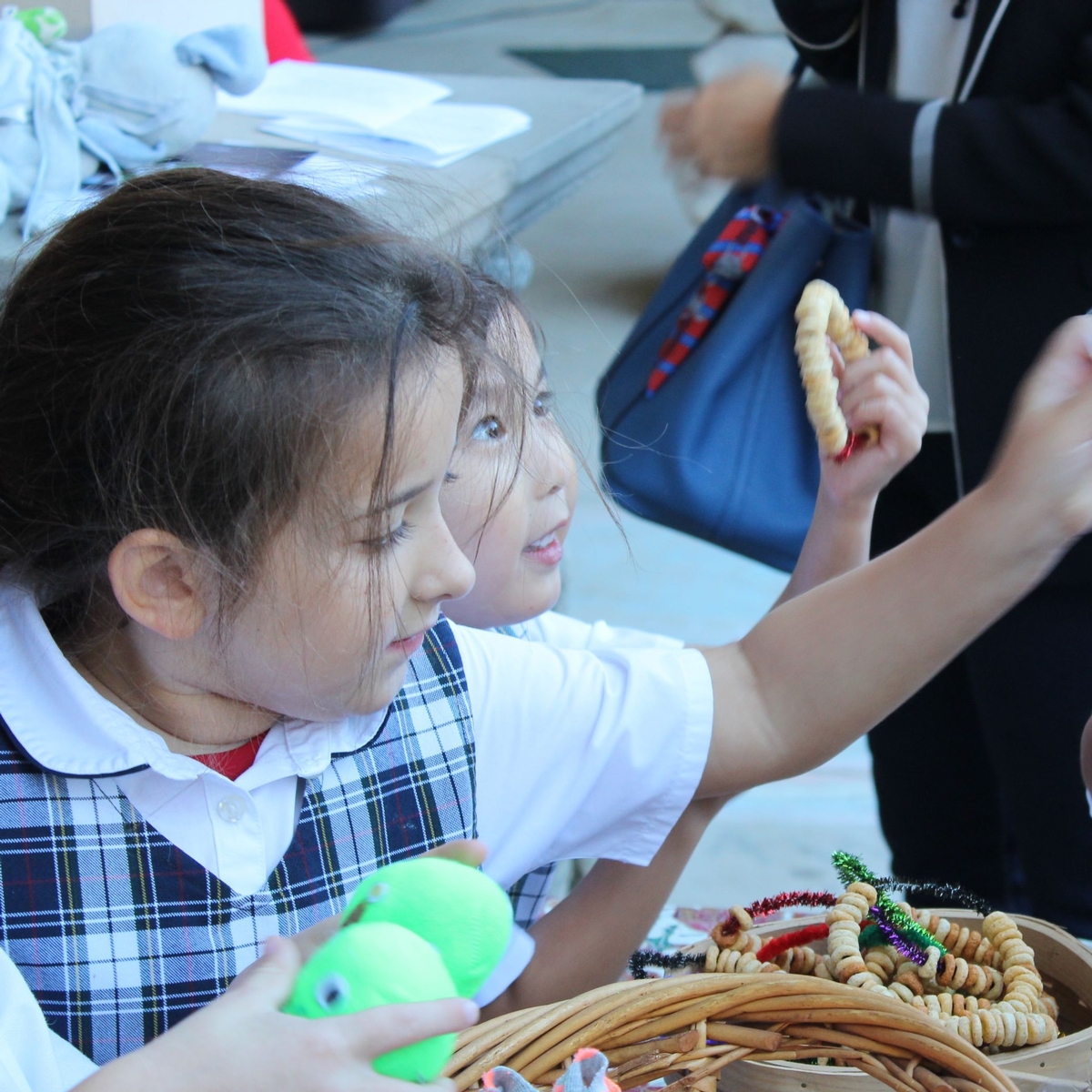 "Respect for Self, Respect for Others, and Respect for the World" is the foundation of our school. Service to others encompasses all three parts of this motto and as an Episcopal school, it is an important part of our identity.
At Gooden, we not only participate in service to others, but we also embed it into our daily programs and our curriculum in each grade level. Students participate in projects that help them learn about the local community and communities around the world. As we integrate classroom service-learning throughout the curriculum in each grade, we also work together as a school to help nonprofit organizations in our surrounding communities. In the classroom and during chapel services, we reflect on our service to form a deeper understanding of our place in the community.
Service-learning integrates meaningful community service, classroom learning, and opportunities for reflection. Students at Gooden work with and support many nonprofit organizations throughout our local communities. We support the Pasadena Humane Society by selling handmade pet items during the annual Blessing of the Animals service. Classes deliver handmade lunches and cards to our hardworking friends at the Sierra Madre Police station. We draw attention to peace movements through our annual Chalk4Peace event. Students are responsible for Gooden's Garden of H.O.P.E. planting fruits, vegetables, and herbs and harvesting the garden so the Friends in Deed food pantry in Pasadena has fresh produce. We raise money for UNICEF during Halloween and Haiti for Shrove Tuesday with a pancake breakfast. We also run donation drives which have thus far this year collected over one thousand food items, clothes, toiletries, and ponchos for homeless and at-risk local community members. We help provide many low-income families with Christmas gifts for their children as part of the "Christmas for Kids" program. Student council holds dollar-free-dress days throughout the year, encouraging students to bring money to donate to worthy causes such as breast cancer research and the California Fire Foundation, which helps victims of the most recent fires in California.
Currently, we are partnering with The Church of the Ascension raising money to buy chickens for Episcopal Relief and Development. This organization helps world communities struggling with hunger, poverty, disease, and disaster. By providing chickens to these communities, we are helping families establish a stable food source, natural fertilizer for their crops, and a source of income (as they can sell the surplus stock and eggs in the marketplace). Thanks to our own resident chickens, all of our students have the opportunity to learn, firsthand, why chickens are an important resource. We are fortunate enough to care for two chickens at Gooden, helping students learn the importance of responsibility (by cleaning, feeding, and taking care of these chickens) and philanthropy as all eggs are donated to Friends in Deed's food pantry.
Through service-learning, students learn concepts such as respect, empathy, and the importance of helping others around the world, not just because they have the means to but because they should. At Gooden, it is a cornerstone of our identity and helps us teach our students to become stewards of service, not just while they are at Gooden, but beyond as well.
Emily Keezer is the second-grade teacher and dean of religious life at Gooden. She has been teaching at Gooden for ten years. She received her bachelor's degree in family and consumer sciences from Fresno State University and her multi-subject teaching credential and master's degree in education from Azusa Pacific University. Before teaching at Gooden, Mrs. Keezer taught in public and private schools in the surrounding communities. This is her first year serving as the dean of religious life. She is an Episcopalian and her family have been parishioners of The Church of the Ascension for over 30 years. As a member of this faith, Mrs. Keezer has always enjoyed serving others and has volunteered time at Foothill Unity Center in Monrovia, Friends in Deed in Pasadena, and spent four years volunteering at a therapeutic horseback riding facility for physically and mentally disabled children while attending Fresno State.