Making Connections
August 20, 2018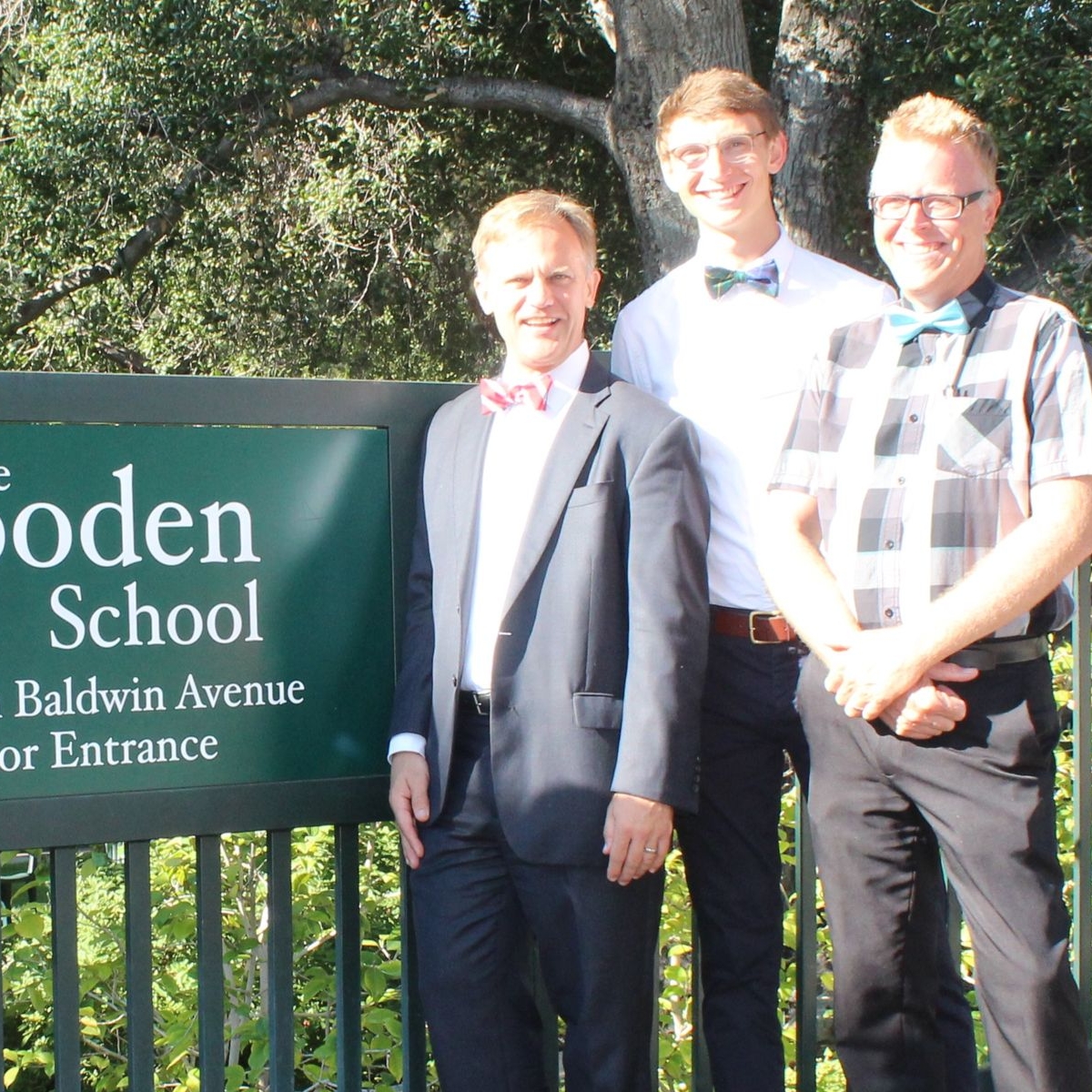 Carlos and I meet at 5:00 several mornings each week to ride our bikes for an hour or so. In addition to the exercise, we often solve many of the world's problems as we ride to El Canto Park and back to Sierra Madre. Some days, the conversation is more convivial or focused on our personal lives. While talking about our families yesterday, I shared the story of my adoption and the topic turned to my relationship with my biological father, Roger Barbee. Roger taught English and coached in independent schools for over 40 years, and many of those years were spent in Episcopal schools in and around Washington, D.C. Over the last 15 years, he and I have become very close and both friends and family are struck by the similarities between us.
Unlike Roger, I came to teaching about 10 years after college. Carlos asked me when I knew I wanted to teach.
"After my first day at my first teaching job at Tampa Prep, I knew I was going to spend the rest of my life as an educator. I could just feel it."
Carlos and I both attended public schools during our entire childhood, and his grown children followed in his footsteps.
"Is it that different?" he asked.
I quickly ran through many of my elevator speech talking points about the merits of independent schools and concluded with the one I feel is most important.
"For many different reasons, I think teachers and students in independent schools are able to form relationships that let students know that the teacher truly has the student's best interest at heart and wants to help see that child succeed, whether that success in in that teacher's classroom, onstage, or on the soccer field."
Carlos commented that he couldn't remember having that type of a connection with any of his teachers during his years as a student. He added, "You know, I don't think either of my kids had that kind of a relationship with any teacher either."
I did have such a connection with one of my teachers in middle and high school, but he was the exception, not the rule.
"Those connections do happen at public school," I said, "but I think it is inherently easier for students to know there is at least one, if not two or three, adults at an independent school who are there for that student no matter what. And that relationship can make a huge difference in a student's life, not just while they are a student, but years later."
Within the larger independent school community, I also believe smaller schools such as Gooden are especially gifted as creating those life altering relationships with students. As we finalize our preparations for the school year that will begin in a few short weeks, I look forward to rekindling relationships that have been dormant over the summer and forging relationships with the students joining us this year. I would also like to thank you for sharing your children with the school and me. Along with my family and friends such as Carlos, your children are why I get out of bed in the morning.
I am very excited for the year about to begin and the relationships, both old and new, that will come with it.