Tuition and Fees

The Gooden School tuition and fees for the 2020-2021 School Year include, uniquely, all program fees and the registration deposit. A one-time new student fee ($475) and application fee ($100) are not included in the tuition.
Lower School (Kindergarten-Fifth Grade): $17,400
Middle School (Sixth-Eighth Grade): $19,110
The Gooden School uses FACTS Online for tuition payments, allowing families to select payment options that best suit their individual financial needs. For more information, please see The Gooden School FACTS page.
Payment Schedule for the 2020-2021 school year
A registration deposit of $1,000 (which is applied towards tuition) is due on January 31, 2020 for returning students and on March 13, 2020 for new students. As of June 1, 2020, your commitment for the 2020-2021 school year becomes nonrefundable. Tuition balance for all students is due July 15, 2020*.
*Extended payment options are available.

Affording The Gooden School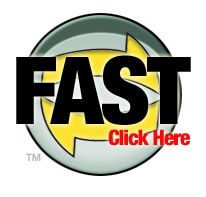 While the primary responsibility for financing education rests with each family, The Gooden School works to make it possible for families who truly want a Gooden education for their child/children to be able to attend our school. Families should apply for tuition assistance only after using as much of their own financial resources as possible.
Tuition assistance is awarded on an annual basis to families who demonstrate need based on the required forms listed on The Gooden School Application Process page of the website. Families must apply each year for assistance. Decisions are based on the confidential information submitted and are considered within the context of our tuition assistance budget for the year.
Returning families must submit all required forms for the 2020-2021 School Year to FAST by January 10, 2020. New Families must submit all required forms for the 2020-2021 School Year to FAST by February 10, 2020. Full federal income tax returns, as well as all other required tax forms, must be submitted by all individuals responsible for each student applying for tuition assistance (both new and returning) to FAST by May 15, 2020.

Want to learn more? Schedule your visit today! #WeAreGooden